Bella Gelateria- If You Have Never Tried Their Gelato, You're Missing Out!
Oh my gosh, I finally tried the famous Bella Gelateria! I
have heard so much about their irresistible handcrafted gelato over the past
few years and I've gotta say, why the heck have I not been here sooner?!


After having dinner with Diana (foodology), Gloria (I'm busyeating), Amy (foodqueen), Janice (good eat), and Jenny (eatwithjenny), we
decided to get some dessert at Bella Gelateria.
We went around 9pm and the place was already full with
barely any tables left. After we ordered, another rush of people came and the
place was completely packed…and it wasn't even a weekend!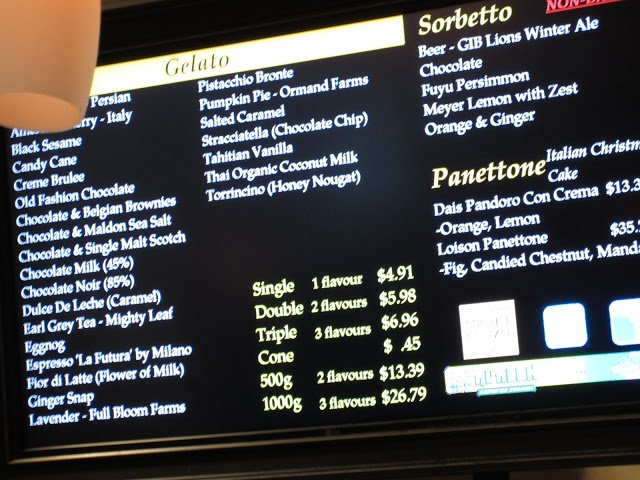 They have a variety of unique gelato flavours such as Earl
Grey Tea, Rosewater, Pumpkin Pie, Salted Caramel, Lavender, and Fior di Latte.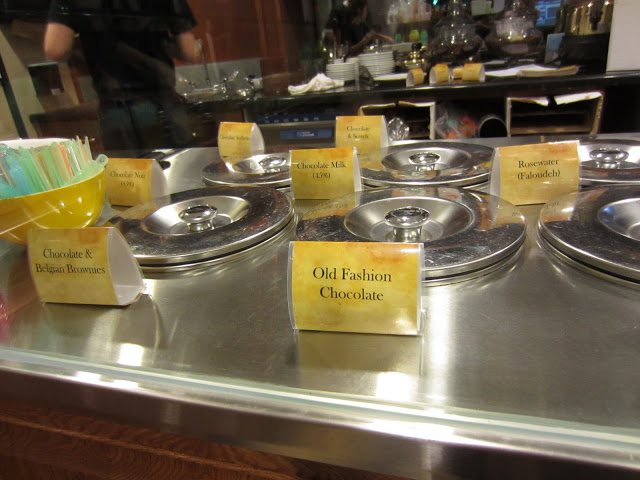 I wanted to sample as many flavours as I could to pick the 'right'
choice but once I tried the Salted Caramel, I knew I had to get that one.
So I ordered the Salted
Caramel ($4.91) single scoop and it was definitely one of the most unique
ice-cream flavours I have ever tasted! I thought the salt would be subtle but
boy was I wrong! It was surprisingly salty without being…too salty. I don't
know how James does it but he somehow found the perfect balance between sweet
and savoury because even though the ice-cream tasted salty, it still remained
very caramely and sweet. This was AWESOME!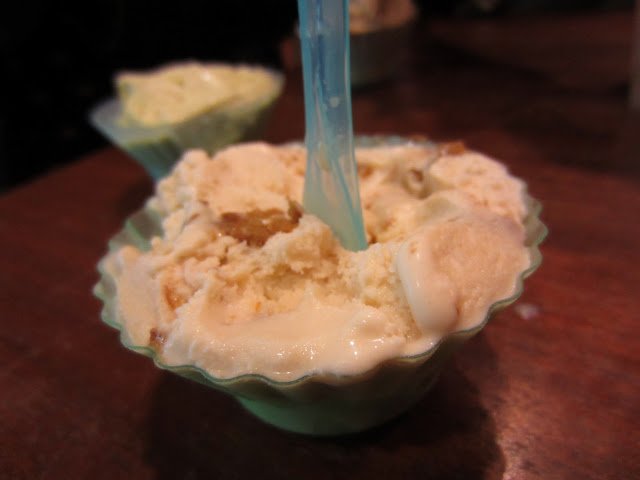 Amy ordered the Ginger
Snap single scoop and it tasted exactly like ginger snaps! There were even chunks
of ginger snaps in the ice-cream.
Gloria ordered the Pistachio
single scoop and I was pleasantly surprised by it. I normally dislike
pistachio ice-cream A LOT, but this one tasted different from all the others in
the past. You can tell this one is made with real pistachios and not just pistachio
puree (like the others). I think that is what made the huge difference.
Diana had the Earl
Grey Tea single scoop and it was pretty good. I personally found the earl
grey flavour a bit too subtle for me though.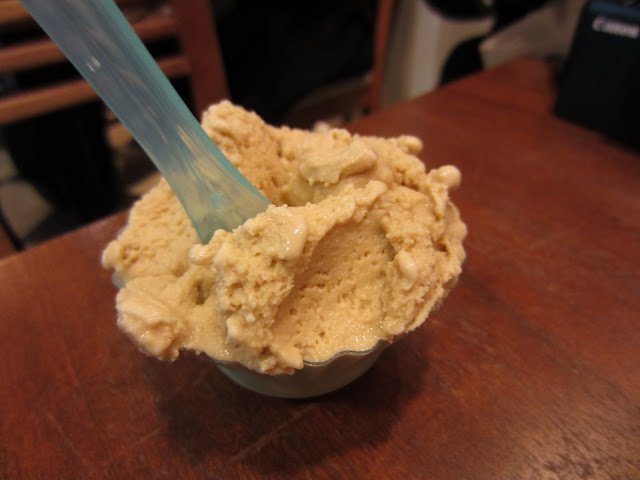 Janice had the Espresso
single scoop and wowza! If you ever need a pick-me-up when studying for
exams, get this because it'll knock you right into gear. The espresso
flavour was incredibly rich and prominent, but not to the point of being
bitter. I might have to come back again just to order this.
When we left, we noticed an old fashioned Bella Gelateria
cart outside. I hope it actually works so they can bike around downtown selling
yummy gelato in the summer! I'd totally hunt them down!
Even though a scoop of ice-cream is quite expensive, it is well worth it because you know you are going to get superb quality gelato made by a person who truly loves what he does and will use the freshest and best ingredients possible.
Not super close to any Skytrain station so it's best to drive

amazing handcrafted gelato

quite expensive for a single scoop but the quality makes up for it
Service Rating: 4/5
Food Rating: 5/5
Price: $
Overall Rating: 4.5/5