Accord Food House- Soft Mushy Noodles
After closing for a month during the holidays, Accord Food
House finally opened today so Meta Knight and I instantly jumped at the chance
to give this place a try.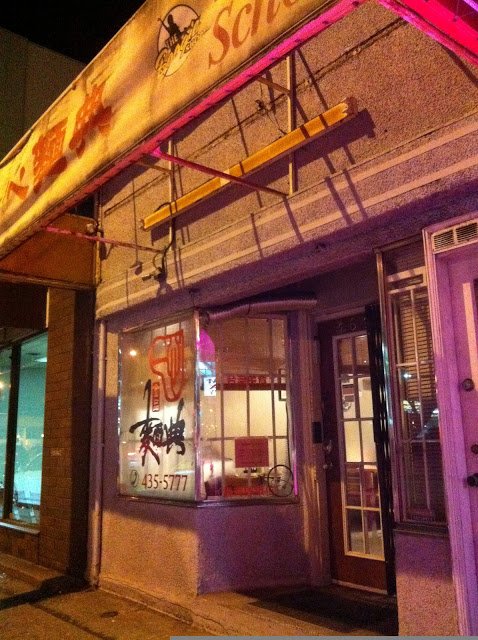 I've heard only good things about this
hole-in-the-wall restaurant so we both had high expectations going in.
Perhaps it was our high expectations that ruined us, but our visit was very disappointing.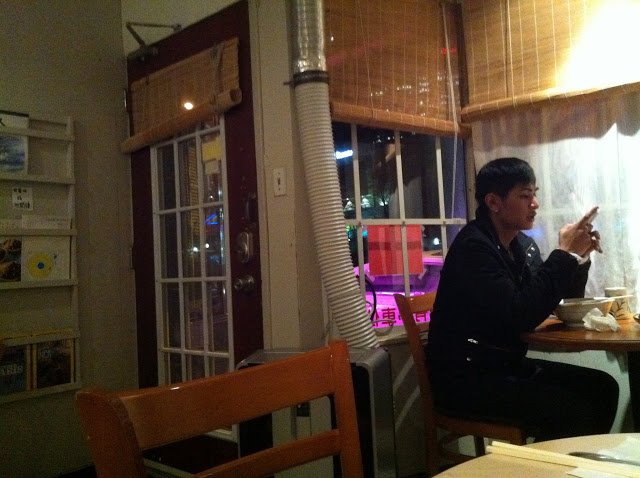 Accord Food House is
next to a XXX shop across from Metrotown. You really have to search hard for
this place or you will miss it. The interior is quaint and seats
probably 20 people max.
Their whole menu (aside from drinks) is on the blackboard.
They serve primarily Taiwanese noodles, dessert, and drinks.


When our server came, we had a lot of difficulty because he
didn't speak a word of English. We actually looked at each other for a few
seconds in complete silence before he left abruptly and asked someone else to
help us. We first ordered a Japanese
Matcha Latte ($4.95) to share because I heard they do drinks really well
here. But if that was the case, I don't know what happened today because our
latte was like matcha powdered water. It was completely flavourless.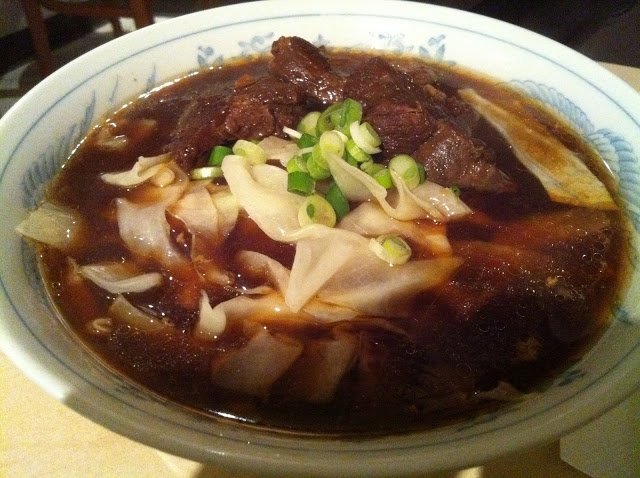 Meta Knight ordered the original
Beef Noodle ($8.25).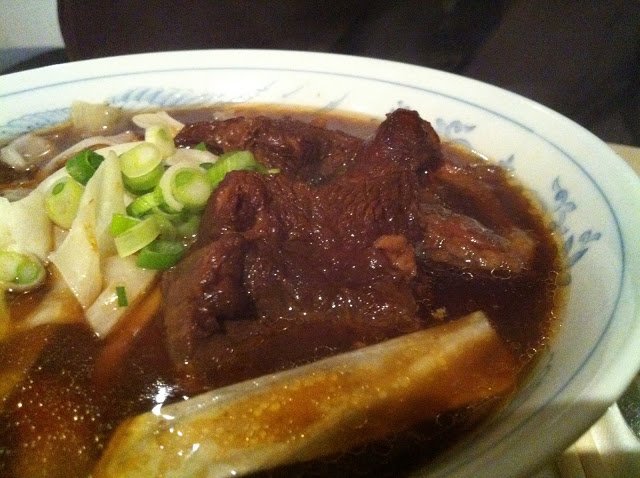 Even though the beef brisket was tender, they only give you three little pieces. Meta Knight said nothing was good about this dish except for the soup base.
He also said the noodles were very soft, almost to the point
of mushy.
I ordered the
Tomato
Tendon Beef Noodle ($8.95)
and honestly, it was really bad.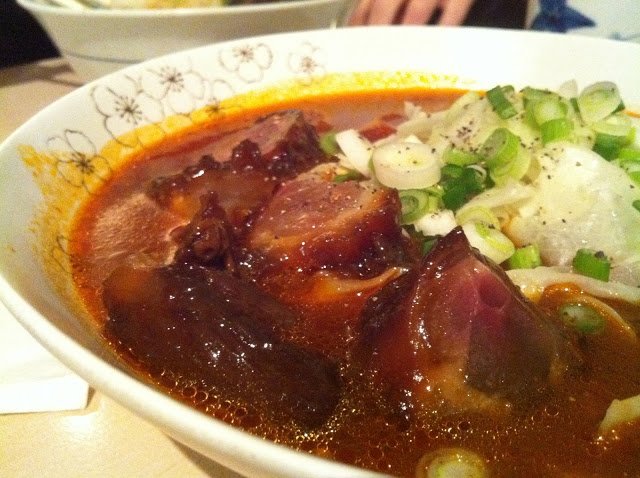 They gave a lot of tendon and it was soft which was great,
but aside from that, it was a mess. The soup base was too thick and gloppy, the
cabbage was still a bit crunchy, and the noodles were really really soft.
To me, noodles should be cooked al dente so it's soft enough
to bite through but not so much as to lose its elasticity and texture. These
noodles definitely did not make the grade.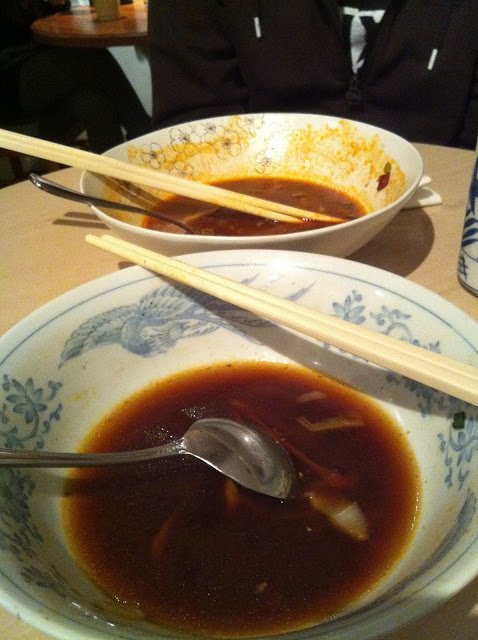 We both finished it because we don't like to waste food but
we were both disappointed. When we were paying, we also realized that tips were
already included in our bill… It's not a huge deal, but we would have wanted
to decide on our own how much tip to give…
I really hope today was an off-day because it was their first day back from a long holiday. But either way, if I ever do come back, it will only be to try their desserts. If
you want Taiwanese noodles, I say go to No.1 Beef Noodle instead. It's cheaper and it tastes a lot better.
Service Rating: 1.5/5
Food Rating: 2/5
Price: $$
Overall Rating: 1.5/5