West Lake- There Are Better Pho Alternatives
Kirma (my mama) and I haven't had Pho in a while so we
decided to go to West Lake for some big ol' bowl of soup and noodles. I love
hot soup and noodles on a cold chilly day. 😀
West Lake used to be located at Empire Center in between
Parker Place and Aberdeen. Now it's located on No.3 road across from
Superstore. I'm not sure if the owners changed or anything but it seems like a
completely new restaurant to me except for the fact that the name stayed the
same.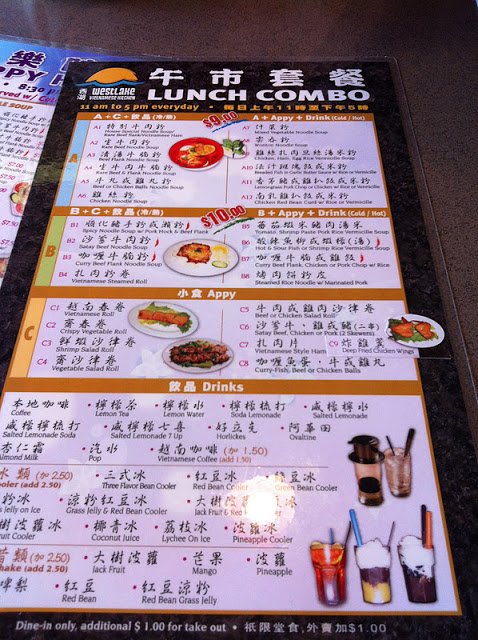 Their menu is quite extensive and they have a pretty cool
lunch combo for $9 in which you get a bowl of pho, a hot or cold drink, and an
appy.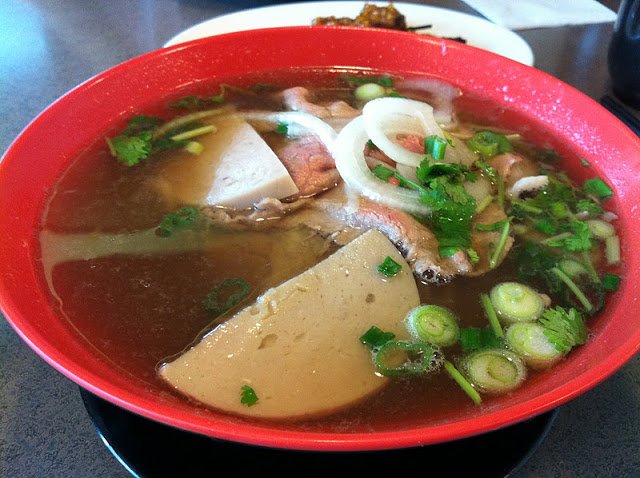 I ended up ordering the
Lunch
Combo ($9.00)
and I chose the
House
Special Noodle Soup, Cold Horlick, and Satay Pork Skewers (2 pieces).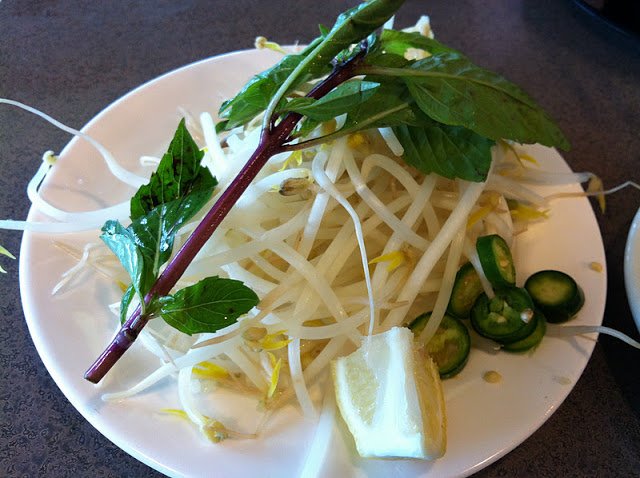 Here is the plate of bean sprouts, lemon wedges, mint
leaves, and spicy peppers. Very standard.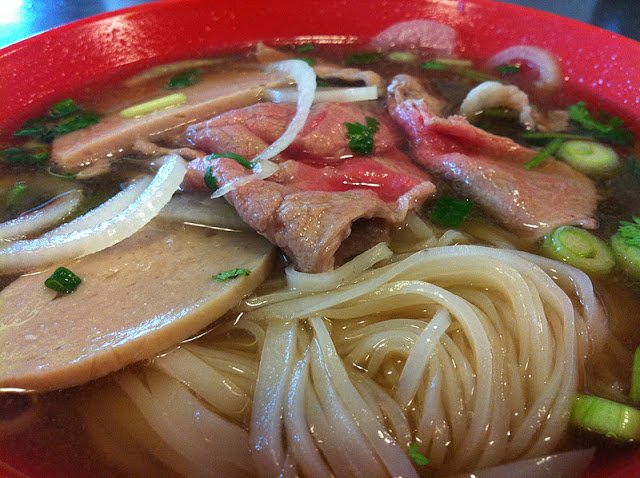 I was surprised to see that the bowl of noodles was quite
small. Also, I thought the House Special would consist of a bit of everything,
but it actually only had Vietnamese ham, slices of raw beef, and slices of
cooked beef. I personally like all the innards so I wasn't thrilled with this "House Special".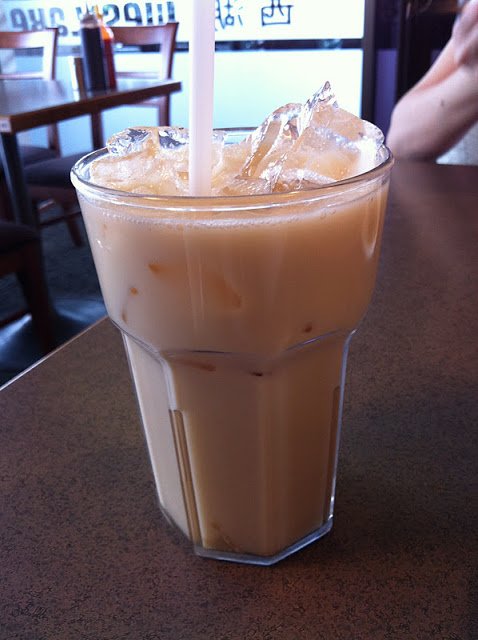 I've never ordered cold Horlick before and it was surprisingly
good and refreshing.
I would say the pork skewers were the best thing I ate at
West Lake. The satay sauce was thick, flavourful, and had good chunks of peanut
in it.
I liked that the skewers were a bit charred (even though I
know it's bad for me). It gave a good "smokey" flavour to it.
Kirma ordered the Regular
sized Pho with Pork Balls, Vietnamese Ham, and Beef Tendon (~$6.00). She also thought the size was
a bit smaller than other Pho places so she wasn't that full from the meal.


Also, she said the broth had way too much MSG because she felt super thirsty
after the meal.
Overall, West Lake is not a bad place to get Pho. However, there
are so many better alternatives in Richmond so I probably wouldn't come back
here any time soon.
Based on these reasons:
relatively inexpensive

not the best Pho place out there (not very authentic)

good lunch combos for people who like multiple dishes

lots of parking spaces


Service Rating: 3/5
Food Rating: 2.5/5
Price: $
Overall Rating: 2.5/5