Thai Son Vietnamese Restaurant- You Will Definitely Get Your Money's Worth
I recently went to
West Lake

with my mom and had a less-than-impressed time there. I was yearning for some
actual good authentic pho so Meta Knight and I decided to grab some lunch at Thai Son on Garden City
road. It was a safe choice because to this date, Thai Son has never failed me. 🙂
The interior and tables are always clean so that's a thumbs
up in my book! No greasy or sticky smudges anywhere. 😛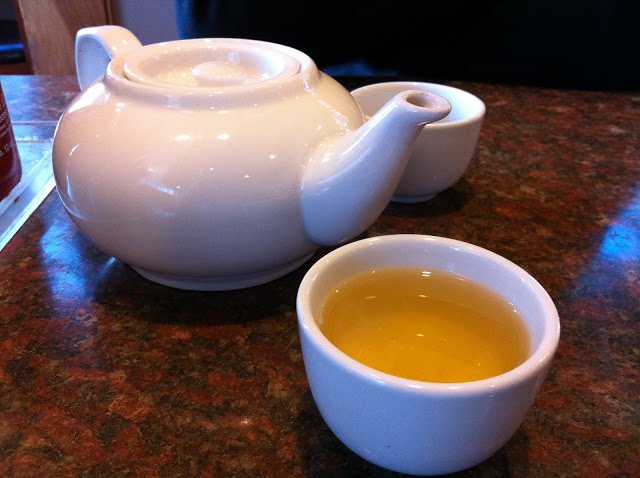 They give you a pot of hot tea to start.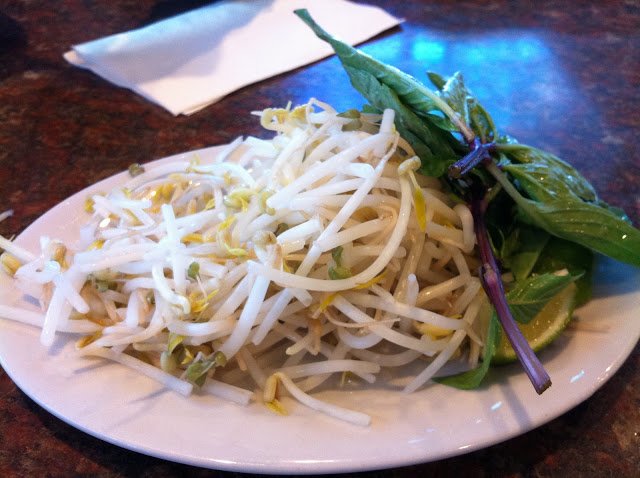 They give you boiled bean sprouts, basil, hot peppers, and
lime, as always.
I ordered a small
#11
($5.65)
which has rare beef, well done flank, tendon and tripe in rice
noodle soup. Just from first glance I knew it would be good pho. 😀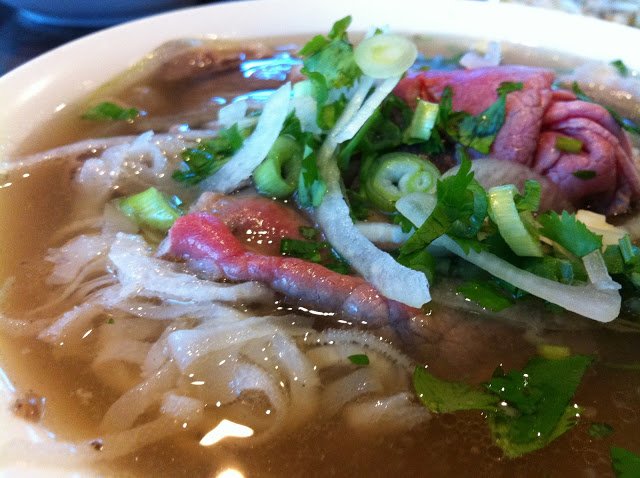 The rare beef was still incredibly soft after cooking in the
hot soup, the soup was flavourful and authentic, and they gave me a ginormous amount
of noodles!
This was me after tackling it for 15 minutes! It was like a
magic bowl of never-ending noodles in soup… omnomnom….
Meta Knight ordered a large
#1 ($6.65)
which is a house special combination beef in rice noodle
soup. It's essentially the same as mine except he had meatballs in his and I
didn't.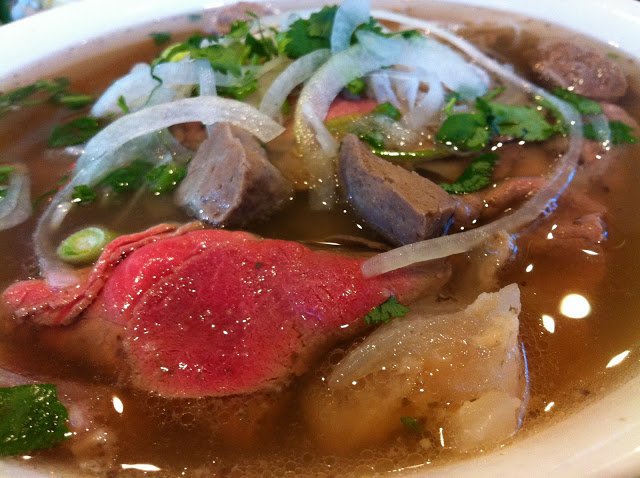 Meta Knight loved it. We were both very satisfied after
finishing the noodles. This place never disappoints!! Hm, I can use another bowl of pho right now…
their food is always consistently great

authentic Pho

prices are very cheap for the amount you get

tons of parking space
Service Rating: 3/5
Food Rating: 4.5/5
Price: $
Overall Rating: 4.5/5