Stephos Souvlaki Greek Taverna- Oh Em Gee Lamb Chops!
I finally tried Stepho's for the first time after hearing about
this place for years and living in Vancouver for 15 years!! I cannot believe it
took me this long to try this place out. LOL
My family of four decided to order the Roast Lamb Dinner ($10.95) (above) and Lamb Chops Dinner ($11.95) as our dinner because we knew the
serving sizes would be humongous. We just steamed some additional vegetables
and cracked open a can of soup and we were completely full!
The Greek salad was pretty good and the vegetables tasted fresh.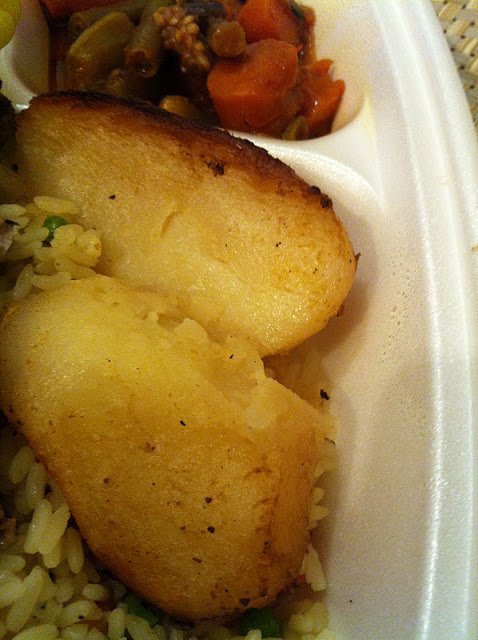 The potato was standard and nothing to rave about. I
actually didn't touch them because there were other carbs to keep me occupied.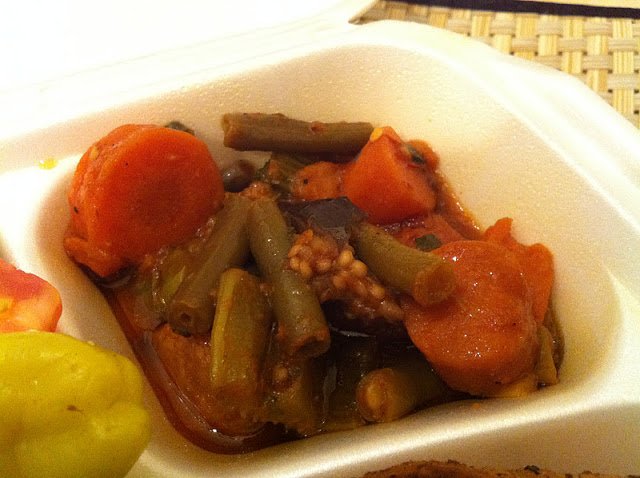 The stewed vegetables were surprisingly delicious and I enjoyed it
a lot. I especially loved the whole cloves of garlic. 😀
The roast lamb was indeed huge and very tender. The
rice pilaf was a bit oily but really delicious! I don't know what seasoning
they put in but it was quite refreshing from the white rice I normally eat
lol.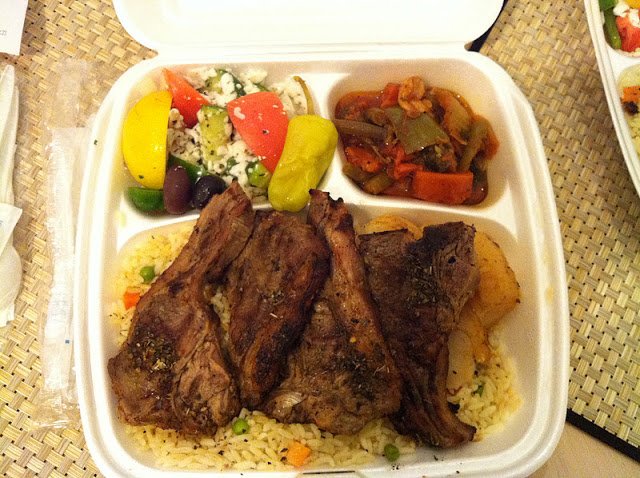 The lamb chops dinner came with four big pieces of lamb chops! It
was a bit cold when we brought it home (it was almost an hour drive there and
back X.X) but once we microwaved it…. It was DELICIOUSSS!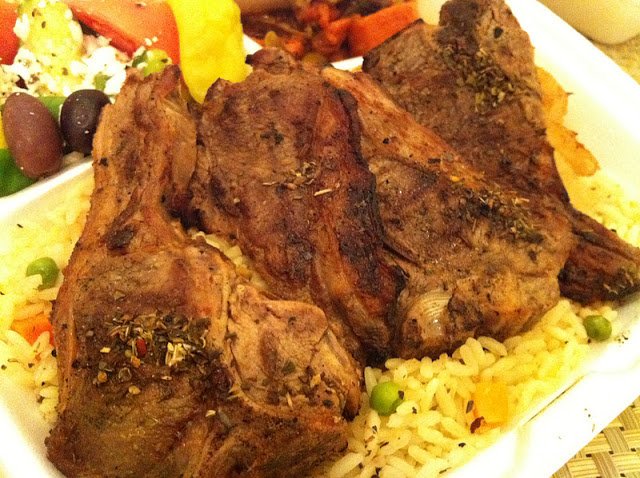 This is so worth your money. *Drools* If Stepho's weren't so far, I'd get this all the time.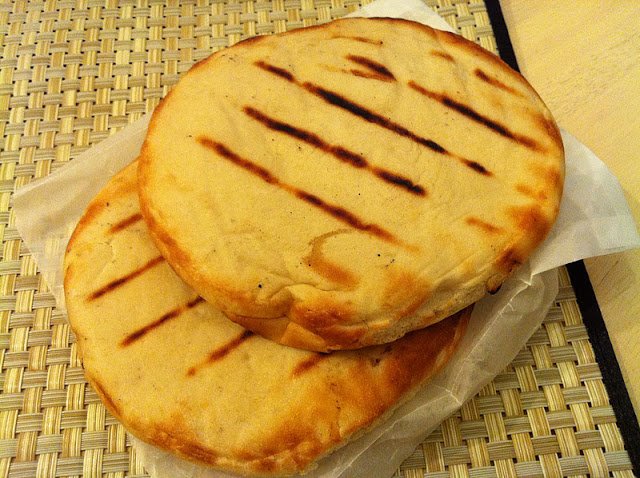 We were given two grilled pita rounds which were great with the
vegetable stew type mixture. I wish I had hummus to spread on it.
Dangit! Next time, next time…
you get what you pay for (and more)

I recommend take out because you can share the huge portions and don't have to wait in line

service is prompt


Service Rating: N/A
Food Rating:4/5
Price: $-$$
Overall Rating: 4/5