Frozen Chocolate-Dipped Banana Popsicle Recipe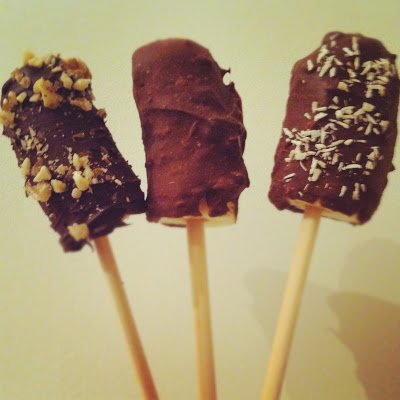 I have a super quick and easy recipe for you guys today. It's
called 'frozen chocolate dipped banana popsicle'! W
hat a mouthful eh?
It's a delicious and (relatively) healthy treat when you're craving a snack in the afternoon or a
chocolatey dessert at night.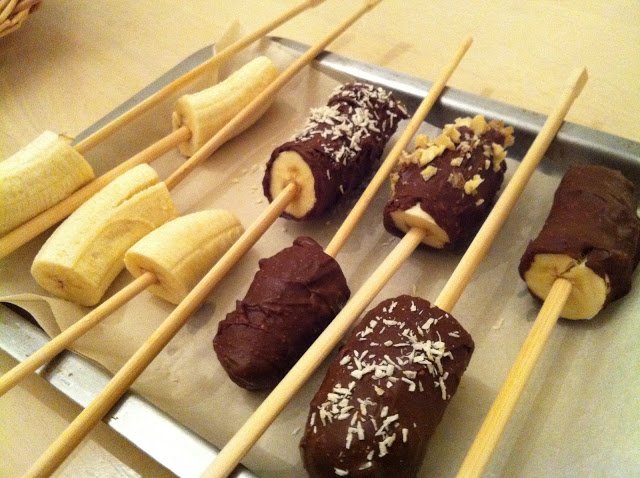 First, you need to cut the bananas into threes. I suggest
using bananas that are no longer green but not ripe to the point of getting
spots yet. Stick each piece of banana through a popsicle stick (or in my case,
disposable wooden chopsticks :P) and lay it on a cookie sheet lined with wax paper. Then freeze for a
few hours or overnight.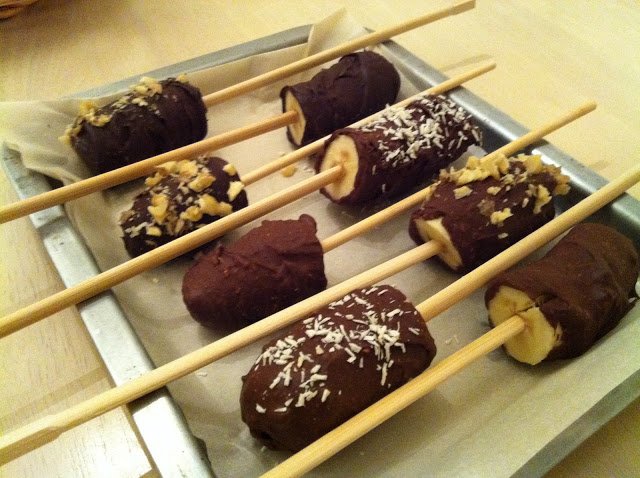 When the bananas are frozen, take them out and dip them in a
bowl of melted chocolate (I used the microwave) so it covers the entire
surface. You need to work fast because the chocolate will harden as soon as it
touches the banana.
To spice them up a little, I sprinkled crushed walnuts and
coconut flakes on a few of them. 😀 The popsicles can be eaten right away, or you
can put them in the freezer until… pretty much whenever you decide to have a
little treat!!