Footo Delights- Made With All Natural Ingredients
Footo Delights is a local bakery that specializes in
fresh-out-of-the-oven (footo) croissants. It is owned and operated by Brenda
Yip, an SFU and Pacific Institute of Culinary Arts graduate. All of the pastries
and desserts are handmade daily by Brenda and she uses only the most natural
ingredients such as fresh eggs, fresh milk, Himalayan crystal salt, fresh
yeast…etc.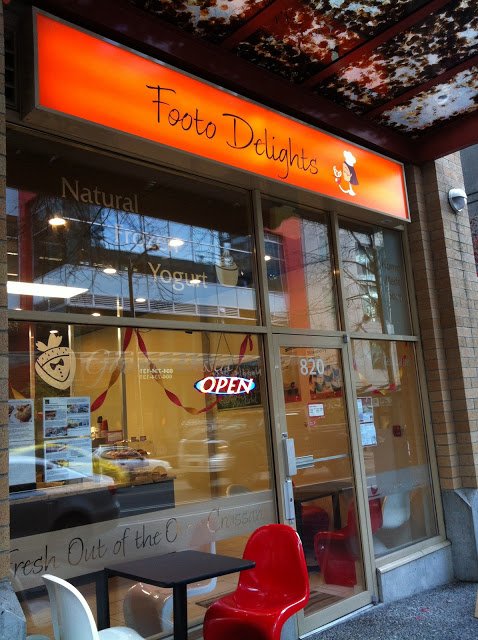 The bakery is quite small and quaint but its attractive storefront
definitely stands out from the neighbouring cafes and restaurants. The store
hours are from 7:30am-5:00pm Mon-Fri, so you can pick up a croissant in the
morning as breakfast or at night when you get off work.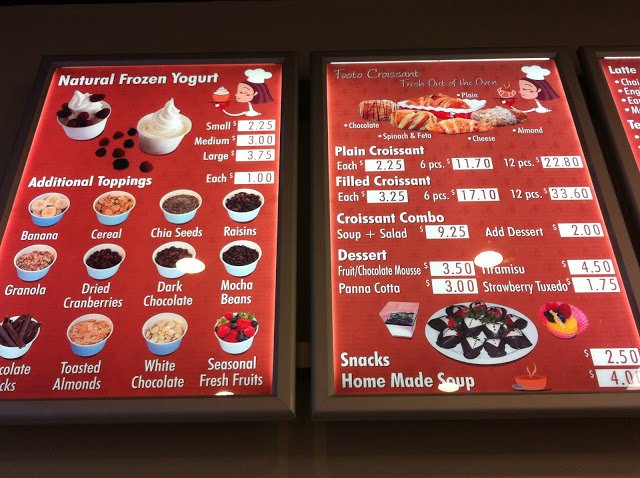 In addition to selling croissants, they also sell natural
frozen yogurt and individual desserts.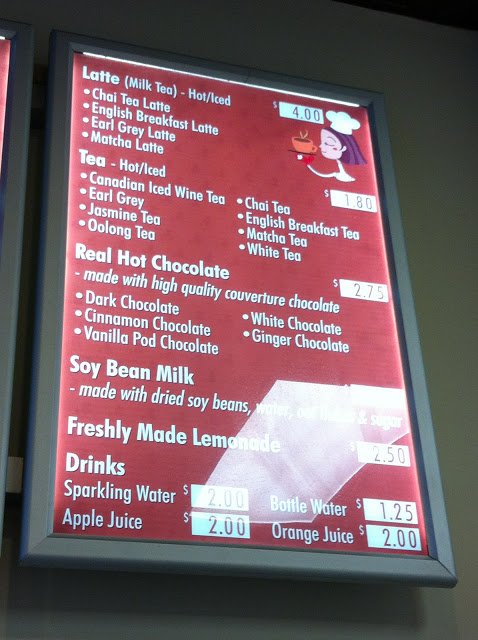 They serve drinks such as latte, tea, and hot chocolate. "Ginger
Hot Chocolate" and "Canada Iced Wine Tea" sounds very interesting… maybe I
should try that next time. 😛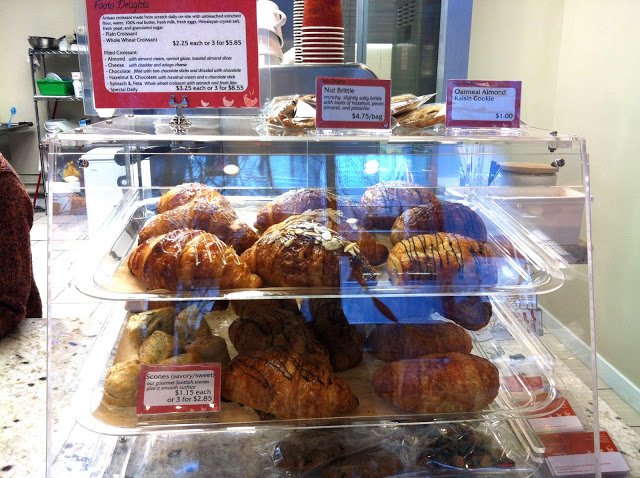 The croissants look absolutely scrumptious don't they?
They also serve croissant sandwiches and this "
Papaya Veggie Croissant Sandwich
" in
particular caught my eye. I like the thought of having fresh healthy vegetables
inside a buttery flaky croissant. 😛 Maybe that's just my way of trying to eat
healthy while not restricting myself to anything haha.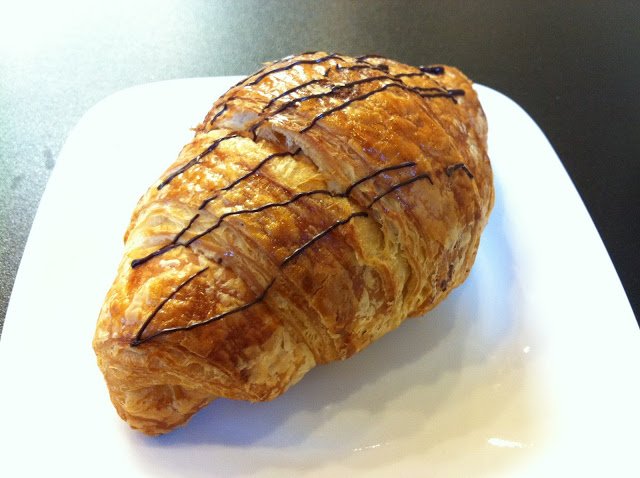 I got the
Hazelnut
& Chocolate Filled Croissant ($3.25)
which contains hazelnut cream and
a chocolate stick inside the croissant.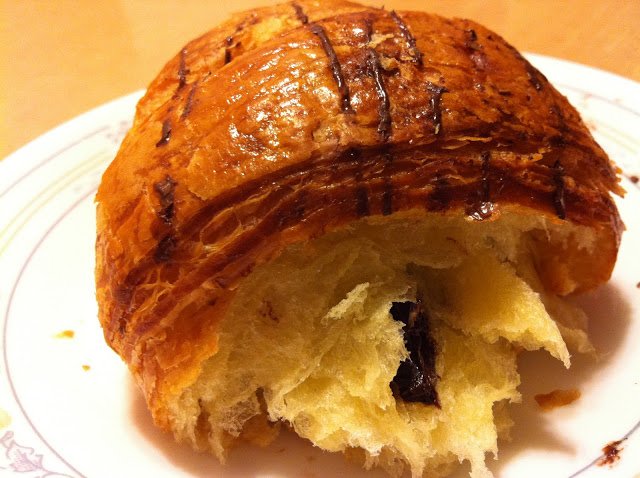 I ate this with Meta Knight later in the day and because we
microwaved it, it did not taste very crispy. However, I can imagine that
if I ate this at its more 'fresh' state, it would have tasted much crispier
and flakier. Both the chocolate and hazelnut flavours worked very well together
but a little more filling could have satisfied my sweet tooth even more. 😛
This was a complimentary
Garlic Croissant
that was LITERALLY fresh out of the oven when I
came. And boy, did it make a big difference.
The croissant was practically steaming when I was pulling it
apart and the aroma of fresh garlic filled the air. It was incredibly flaky and
very buttery.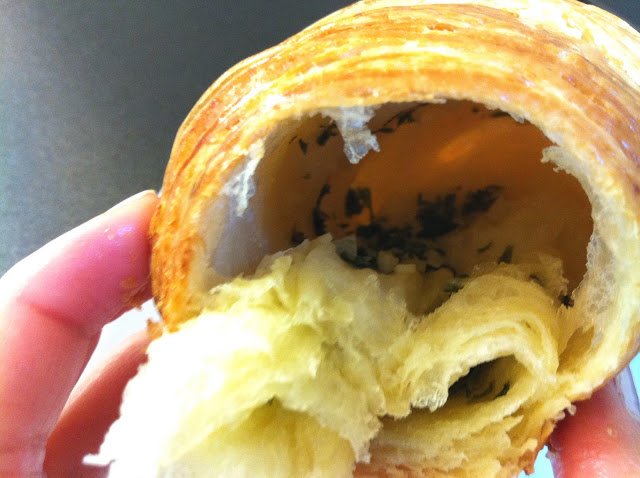 I liked this croissant more than the Chocolate and Hazelnut
one because there was more filling inside the croissant and it reminded me of
garlic bread. I realize that croissants right out of the oven are incomparable
to ones that have been out for just even a few hours. So I'd suggest you to
tweet Brenda (@footodelights) to find out when the next batch of croissants
are ready and get them while they're hot!
they use wholesome, natural ingredients that you'll feel good about

get em' while they're hot!!

great for breakfast

parking is scarce so best to bus (I bused to VCC station)


Service Rating: N/A
Food Rating: 4/5
Price: $
Overall Rating: 4/5