Spaghetti Alle Vongole- Spaghetti with Clams Recipe
I've recently been loving oil based pastas instead of the
regular tomato and cream based ones so here is a recipe for Spaghetti Alle
Vongole. I made this quite a few times during the past few weeks because it makes
for such a light yet filling dinner.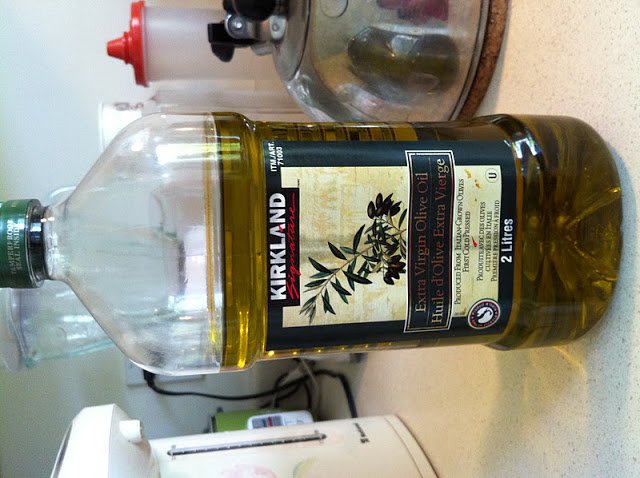 I used a Spaghetti Alle Vongole recipe very similar to this one from grouprecipes.com but made a few adjustments. I will give
you a step by step version of how to make it, and I will have the ingredient
list below. First you add a few tablespoons of extra virgin olive oil into the
pan along with two to three cloves of chopped garlic.
Sauté them until the garlic releases its fragrance.
Then add in the canned clams.
Meanwhile, bring a pot of salted water to a boil. Then place
about 1 lb of spaghetti (I used half whole wheat and half regular) into the pot
of water and cook until al dente (chewy and not too soft). When the clams and garlic are heated through, add in half a
tablespoon of dried crushed red pepper flakes and parsley.
Optional: If you want to make a scallop and clam spaghetti, sauté
the scallops along with the clams. (I didn't add clams yet in the picture above)
Now, take the cooked spaghetti and transfer it to your pan
with the clams and mix thoroughly. Add another few tablespoons of extra virgin
olive oil to moisten it up a bit. Add salt and pepper to taste.
I made three different versions of clam pasta for three different occasions. 😛
Version #1: I added scallops to the mix so it was a scallop
and clam pasta 😀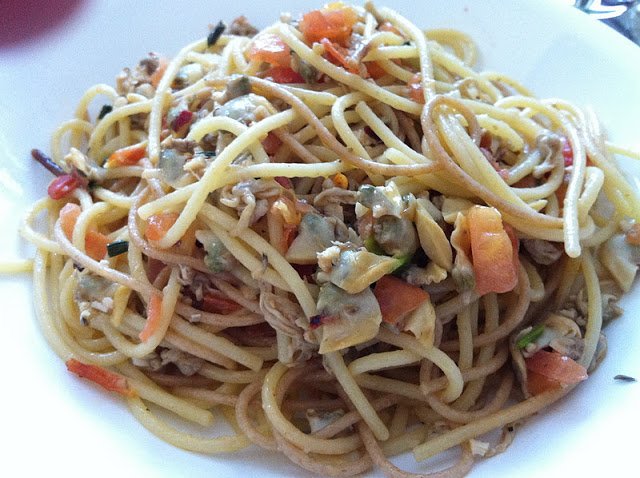 Version #2: I used two cans of clams instead of one and
added diced tomatoes to the pasta
Version #3: I put in way too much parsley and used two cans
of canned clams 
Ingredients:
1 lb of spaghetti
1 or 2 cans of canned clams
2-3 cloves of garlic
1/2 tablespoon of dried crushed red pepper flakes
1 tablespoon of parsley
Approx 1/2 cup of extra virgin olive oil
So have fun with this recipe, and bon appétit!