Qoola- Aberdeen vs. Metrotown Location
First off, I LOVEEE frozen yogurt. Whether it be Scoop, Timothy's, Qoola, TCBY, TuttiFrutti,or Yogen Fruz, I can never get enough! Recently, I have been digging the whole make-it-yourself concept that Qoola has implemented in their Metrotown and Aberdeen location because I can make it however I want. 😀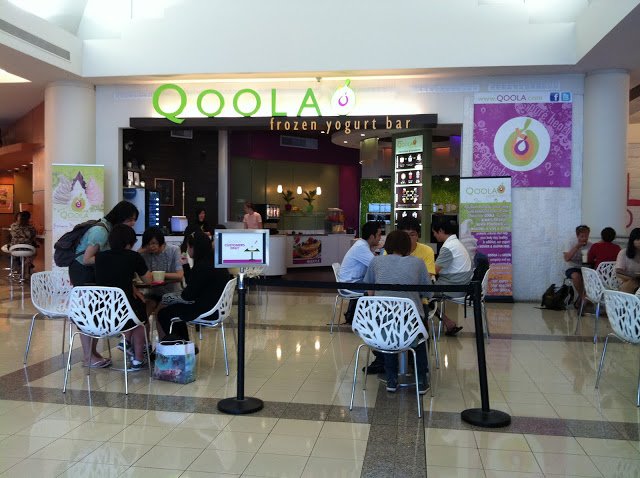 Metrotown's Qoola is quite big and spacious. They also have a few tables and chairs in front of the store for people to sit and eat.
You first have to take a cup (one size only) from the dispenser on the right hand side of the store. If you want to make a smoothie, you take the cup.
They have a total of six different yogurt flavours so you can mix and match! For people who like to try more than just one flavour, you can go for the middle lever to get the swirl of two flavours.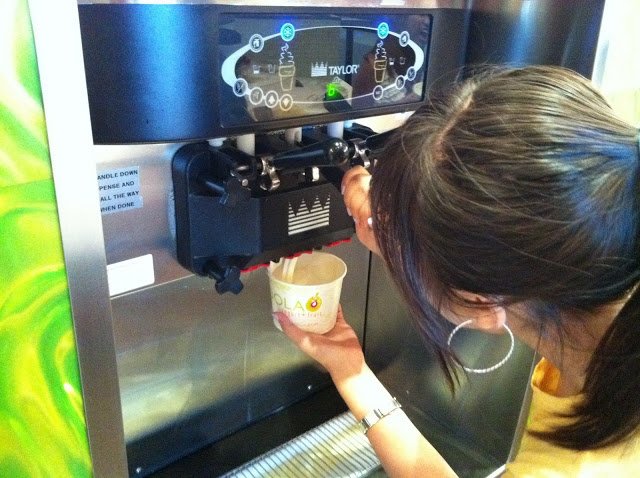 Haha, clearly I am a person who likes to try everything so here is me going at it with the middle "swirl" lever.
Their fresh fruit section is my favourite because fruit and frozen yogurt always pair well in my opinion. An interesting topping Meta Knight told me about is this thing called Exploding Lychee/Strawberry.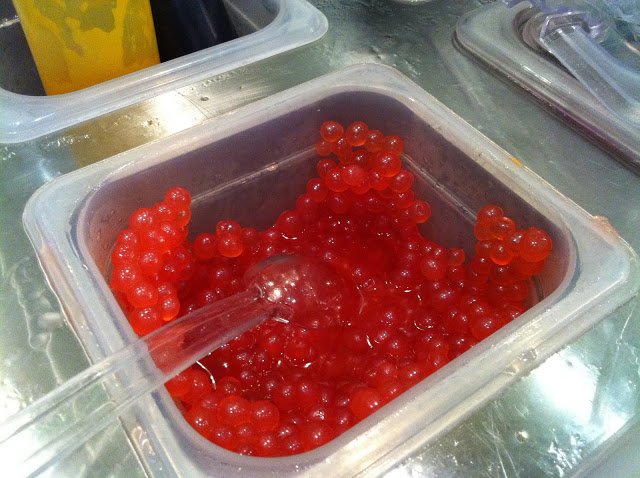 They look like this!! This one is the Exploding Strawberry (look like fish eggs don't they?) and it tastes alright. The Exploding Lychee is better. 😛 They are essentially "bubbles" that pop when you bite into them and strawberry or lychee juice explodes into your mouth. It sounds kinda wonky but it's pretty cool! I always put them in my yogurt now.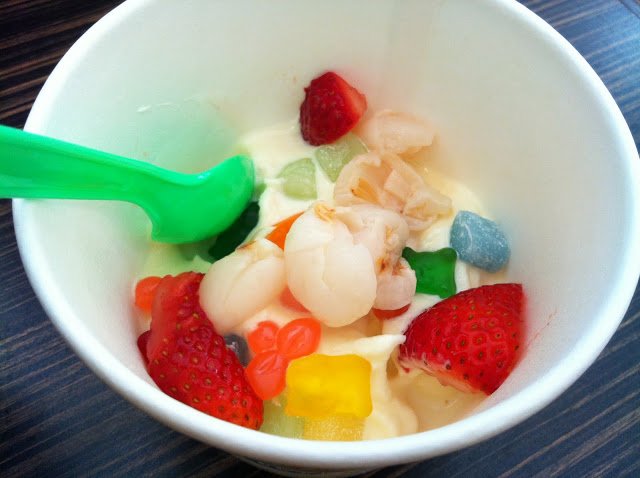 Finished Product! This came up to around $3.50 so it's not too bad.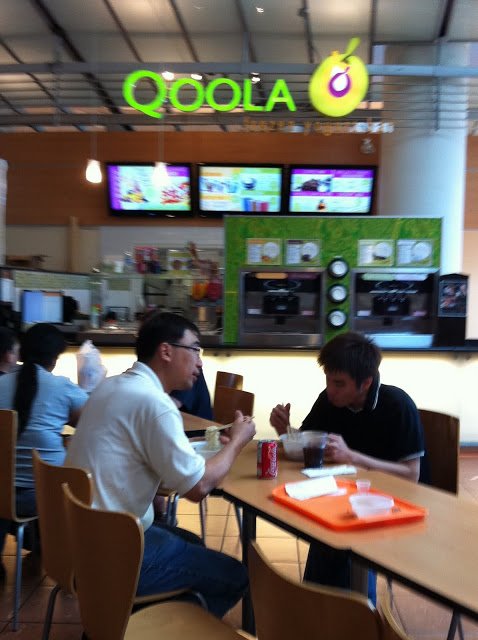 Sorry for the blurry picture! This is what Qoola in the Aberdeen food court looks like. It's much smaller than the Metrotown location but is fine with me if I'm desperately craving frozen yogurt. They have four flavours instead of six and roughly 1/3 of the amount of toppings.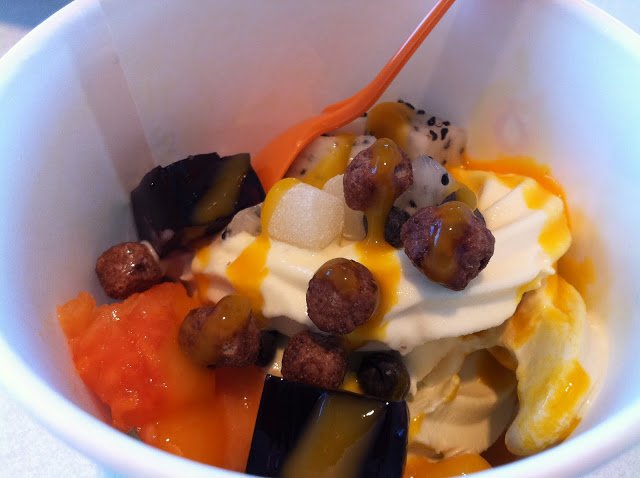 In this concoction, I have Cocoa Puffs, mochi, papaya chunks, dragonfruit, Ribena jelly, and mango syrup.
Qoola is a great place to get your froyo fix and is perfect on a hot summer day 🙂