Paul's Kitchen- Cheap Breakfast Underneath Superstore
Kirma (my mama) and I wanted to do some early grocery shopping at Superstore a few days ago so we decided to stop by Paul's Kitchen, a small family owned restaurant underneath Superstore. At first, I was reluctant to go but my mom insisted they have good breakfasts for a pretty cheap price.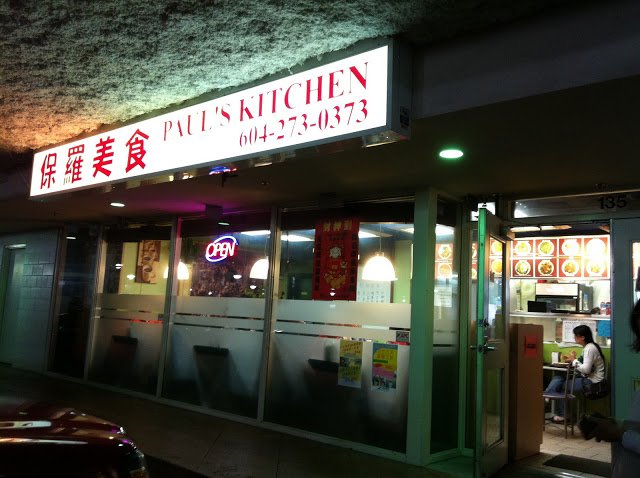 It doesn't look too good from the outside, in fact, it's pretty much a hole in the wall. Paul's Kitchen is definitely not a restaurant I would normally want to go into when passing by. But surprisingly when we went…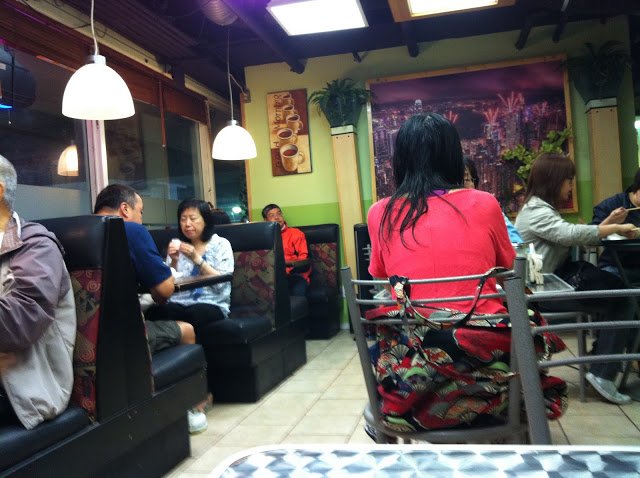 …it was packed! Kirma and I were lucky to grab the last table when we arrived. I guess this restaurant must have something special to attract this many customers in such an odd and relatively undesirable location.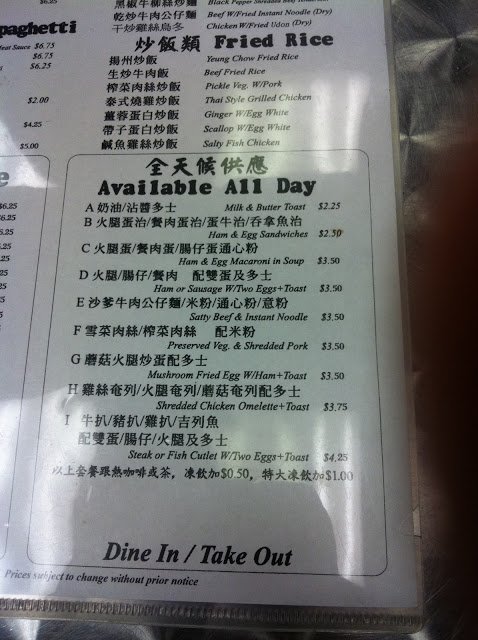 This is their all day breakfast menu. Every item is quite cheap and it comes with a hot drink (cold drinks are an additional 50 cents). Weirdly enough, we both ordered breakfast items not on this menu (it's from the previous breakfast menu). You first have to order and pay at the counter, before sitting down. They will then come and bring you your meal.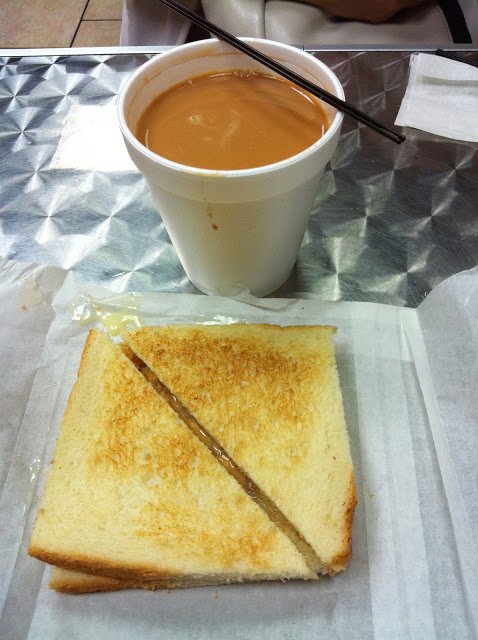 Kirma ordered the Peanut Butter and Condensed Milk Toast with Milk Tea ($2.25). Wow, what a steal! If you are looking for a small inexpensive breakfast on your way to work, I suggest this. I saw many businessmen coming in to just buy a toast or sandwich and leave.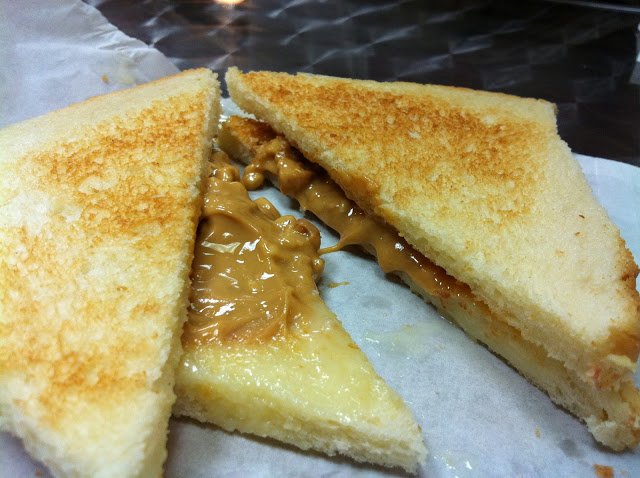 As simple as this was, just peanut butter and condensed milk, it was really tasty. They toasted the bread perfectly and I liked the crunchy peanuts in the peanut butter.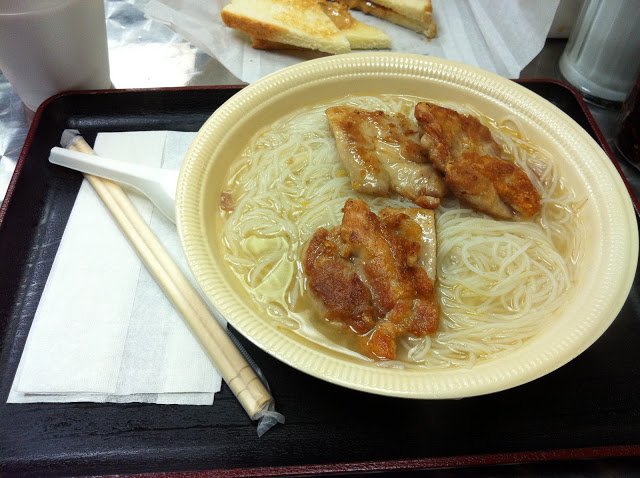 I ordered the Chicken Steak with Vermicelli ($4.50) and chose Hot Chocolate as my drink. Kirma recommended this to me because she said they make vermicelli very well here, and she was right.
The hot chocolate was nothing special. It tastes like regular hot chocolate powder mix.
The bowl of noodles were so hot that it burned my tongue!! 🙁 Anyways, the vermicelli was honestly pretty good, especially for a person who normally likes thicker noodles like haw fun or udon. The vermicelli was cooked until al dente and were flavourful because they soaked up the roasted garlic flavour of the soup.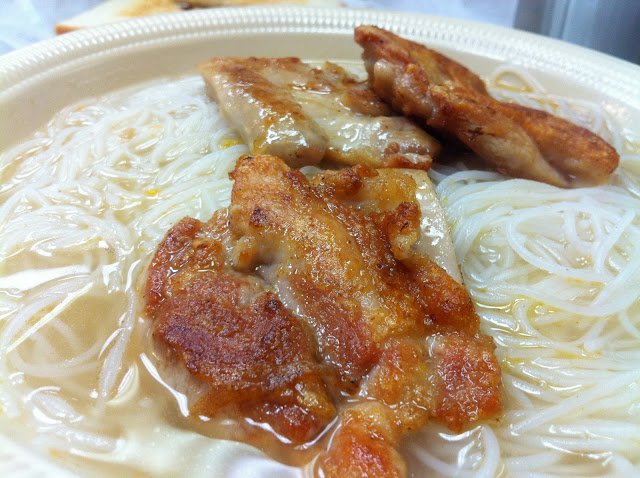 The bowl of vermicelli came with three pan fried chicken steak pieces. They had a very nice golden brown colour and were very juicy.
Overall, this place is good if you are looking for a cheap and fast breakfast.The place itself is not very pretty, which can turn off some people, but in that case, you can get it to go 😛
cheap breakfasts

pretty good food

convenient parking (Superstore parking)
Service Rating: N/A (as service wasn't really necessary)
Happy Eating!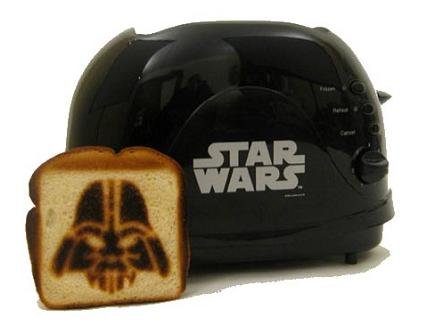 courtesy of https://www.eatingwithkirby.com/wp-content/uploads/2011/09/darth_vader_toaster.jpg