Maurya Indian Restaurant- Piping Hot Delicious Naan Bread!
During a casual dinner, Pooh recommended this restaurant and said they have a fantastic All-you-can-eat buffet for lunch. Her restaurant recommendations are always very good so I instantly wanted to come here and try it! 😀 I initially wanted to eat here with her and a few friends but since the plan fell through, I came here with Meta Knight instead.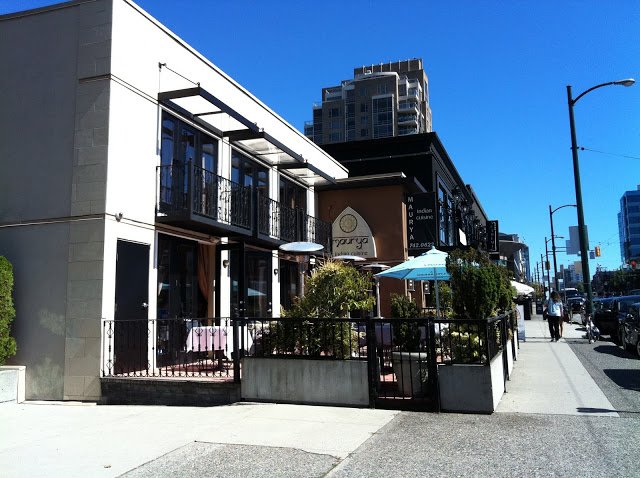 The exterior doesn't look too shabby. Especially when compared to the only other Indian buffet I know, Himalaya Restaurant (urbanspoon link) in Richmond which DOES look quite shabby.
I heard from Pooh that the lunch buffet is $13.99 but when I got there, the sign said $14.99. They must have raised the prices… darn. Meta Knight said this is probably the second time they raised the prices because the "$14.99" sign is the second piece of paper to be covering the original price. 😛
The main dining room is very large and has a high ceiling. The buffet section is at the back and is surprisingly small.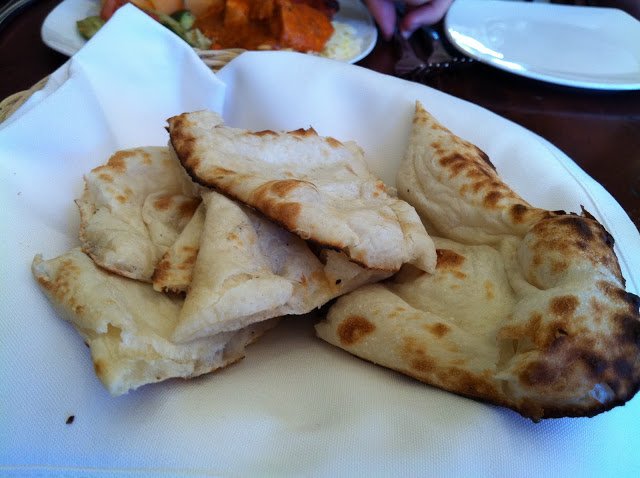 When you are seated, the first thing you get is a basket of hot (refillable) Naan bread. These were absolutely delicious! They were so hot when brought out, I could barely hold on to them and eat it.
Their salad varieties were average.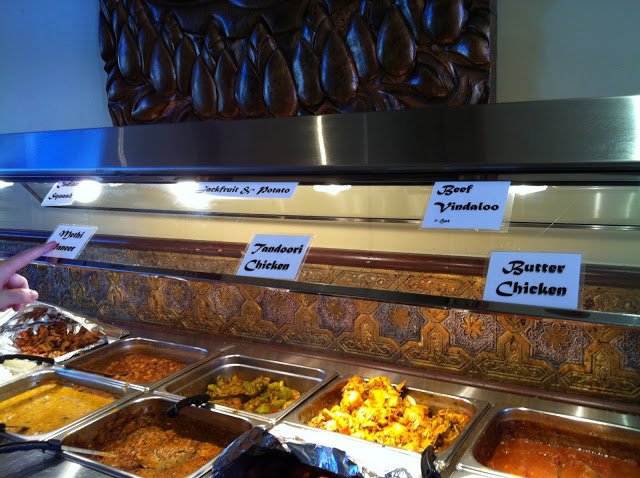 Mmm… Butter Chicken…The epitome of (westernized) Indian food!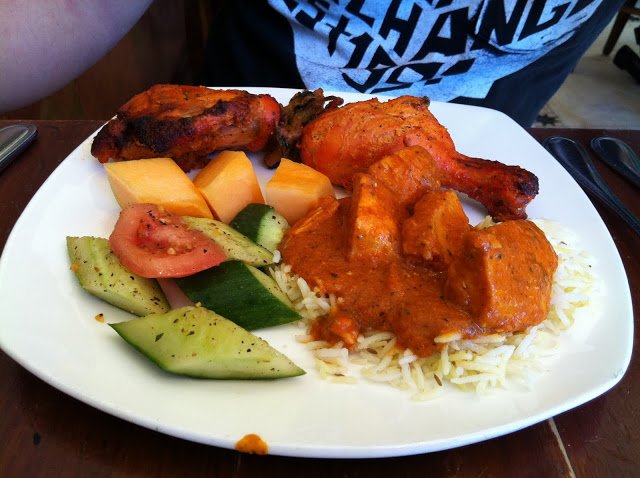 Their Butter Chicken was indeed very delicious. Even though we were both full, both Meta Knight and I got seconds because we had some Naan Bread left at the end. One thing to mention is that their Tandoori Chicken drumsticks were extremely tender and practically fell off the bone. A must have at this buffet.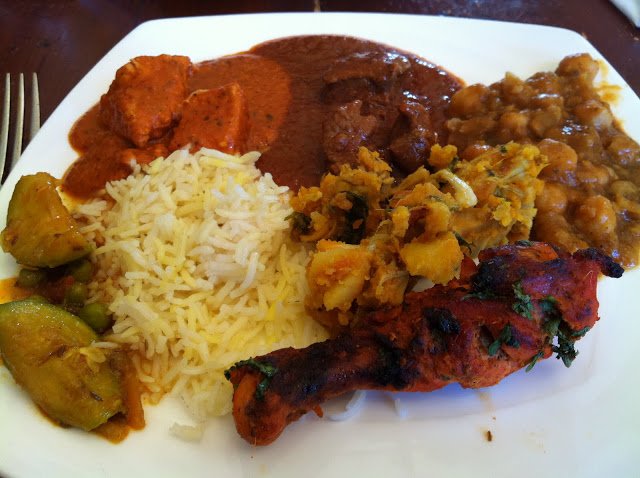 Starting from bottom right in a clockwise direction is: Tandoori Chicken as mentioned above, Basmati Rice, Indian Squash (it was interesting, tasted like zucchini), Butter Chicken, Beef Vindaloo (it had too big of a spice kick, was not my favourite), Chana Masala, and Jackfruit and Potato (very unique dish, but because I am not accustomed to eating jackfruit in anything but dessert, I thought it was only alright).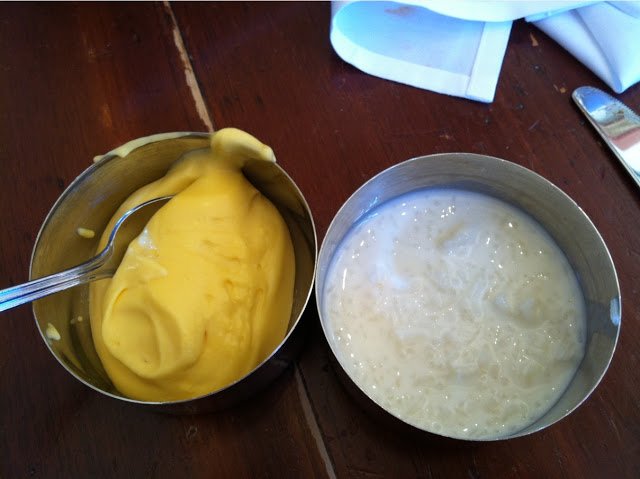 The Mango Mousse on the left was very fragrant and thick in texture. Meta Knight thought it tasted like the mango mousse you get from an Asian bakery (which is a good thing lol). The Rice Pudding on the right was not bad. It was very light and I believe it had a hint of coconut milk.
unlimited fresh Naan bread at your leisure

unlimited Butter Chicken and Mango Pudding (my favs)

Relatively affordable prices although I think $12.99 would be more reasonable

if you have not had Indian food in a while and you are starting to crave it
<– what a feast!