La Patisserie- Mooncake Only for Durian Lovers :)
As we all know, Mid-Autumn festival is coming up in a few days. Here is a wiki link of Mid-Autumn festival if you are interested.
Just a few days ago, Rae introduced me to this durian mooncake she bought from La Patisserie. We both love durian and she was sure I was gonna love this mooncake. She said they were quite expensive but well worth it. I tried a bite and… oh gosh, she was right. Fresh, soft durian danced around my mouth and I was in heaven. Needless to say, the next day, I went to La Patisserie and bought one. 😀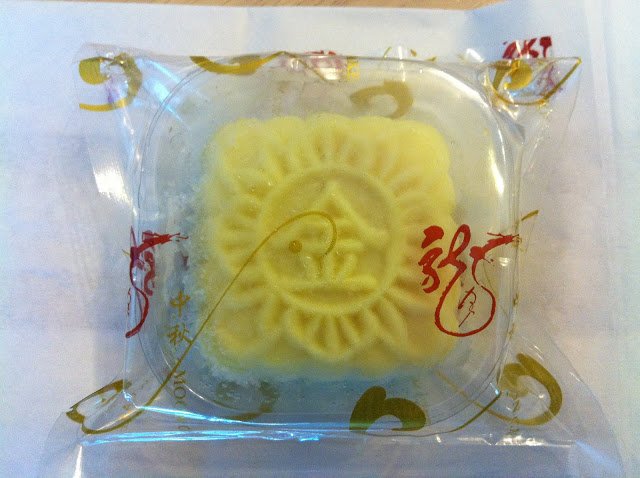 This is the Durian Mooncake ($4.50) and it is quite expensive for a size that is roughly the size of your palm. But again, it is worth every penny. They also sell frozen mooncake in other flavours such as chocolate, taro, mango, black sesame, cantolope, etc.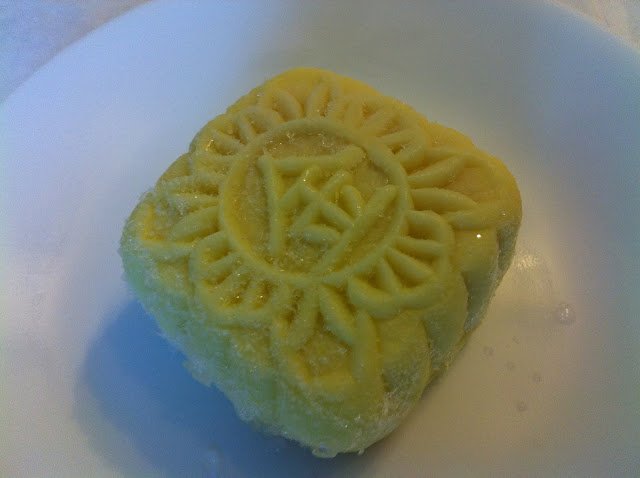 As you can see, the mooncake is completely frozen when you buy it. I definitely recommend thawing it a bit in the fridge until it is not frozen anymore before eating it. This will greatly enhance the flavours of the durian.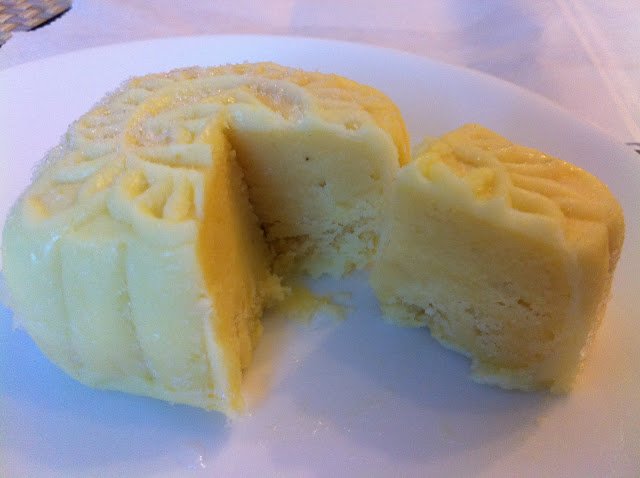 I am not sure what they used as the skin but it held everything together wonderfully without every cracking or falling apart. As for the filling, it seems to be 100% pure durian but they could have added something in the mixture.
I also ordered the Chocolate Strawberry Eclair ($2.00) during my visit.


It consists of a long cream puff filled with fresh strawberry slices and whipped cream, and then drizzled with chocolate and sprinkled with mini chocolate malt balls. It was okay, the cream puff tasted stale though.
I have been to La Patisserie numerous times before to buy slices of cake and some of them are actually pretty good. You can view their selection here. I like their Mocha Rum, Hazelnut Cake, and Black Sesame Cheesecake in particular.


Overall Rating: 3/5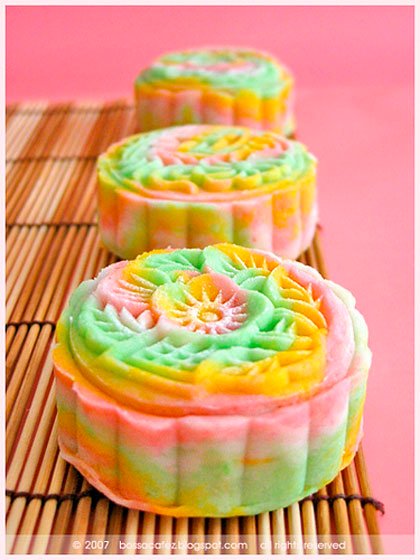 courtesy of https://www.eatingwithkirby.com/wp-content/uploads/2011/09/gorgeous-mooncake-2.jpg