Healthy Banana Bread- No Oil, No Butter, Just Yogurt!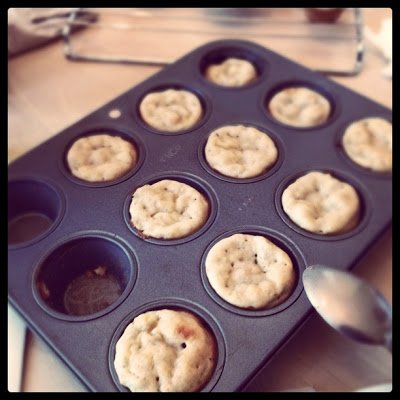 Since I had three ripe bananas one day, I decided to make banana bread! I wanted to use a recipe that was relatively healthy because I hear most commercially baked banana bread contain a lot of fat and oil. After much searching on the web, I came up with two recipes, "Easy Banana Bread" recipe by Kraft and "Healthy Banana Bread" recipe by Tablespoon.com. In the end, I chose to follow the 'Healthy Banana Bread" recipe because they substitute yogurt for oil and butter! Interesting!


Here are my 'wet' ingredients. My three super ripe bananas, two egg (whites), one container of yogurt (I used strawberry yogurt but I couldn't taste the strawberry in the banana bread. Phew!), and milk.


Once it's all blended together, it looks like this.


My dry ingredients include all-purpose flour, sugar (I used white but recipe calls for brown), and baking powder.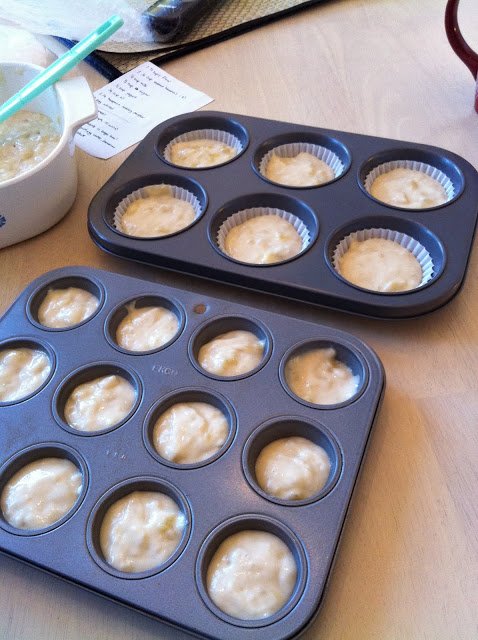 I didn't want to bake them in a loaf pan because I don't find the end product very portable. So instead, I used a regular muffin pan and a mini muffin pan to bake them in. I decreased the baking time from 1 hr to 16 minutes and increased the temp from 350 to 400 degrees.


I purposely didn't fill them too much in case they expand more than expected.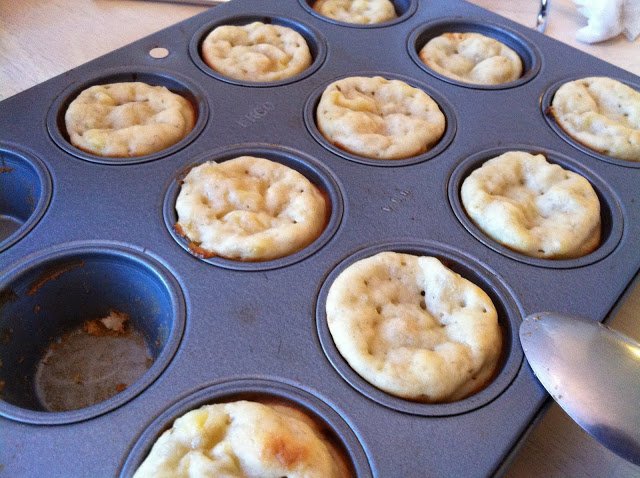 Voila! They look like this!!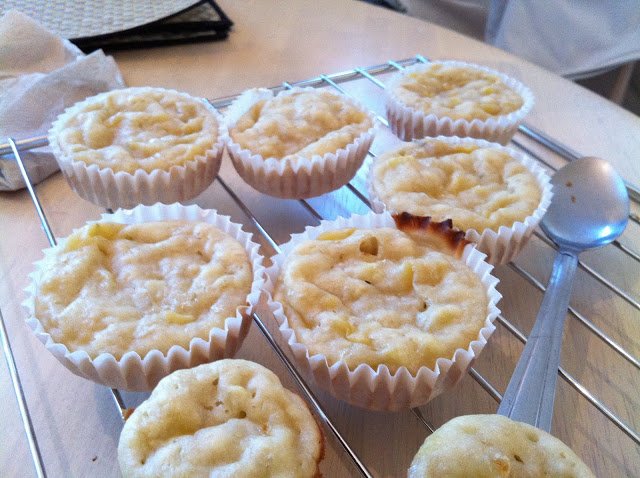 They turned out a bit paler than I would have liked even though they were all thoroughly cooked because I used white sugar instead of brown. I think next time I will use brown sugar for sure to give it a bit of colour. Otherwise, these were perfect!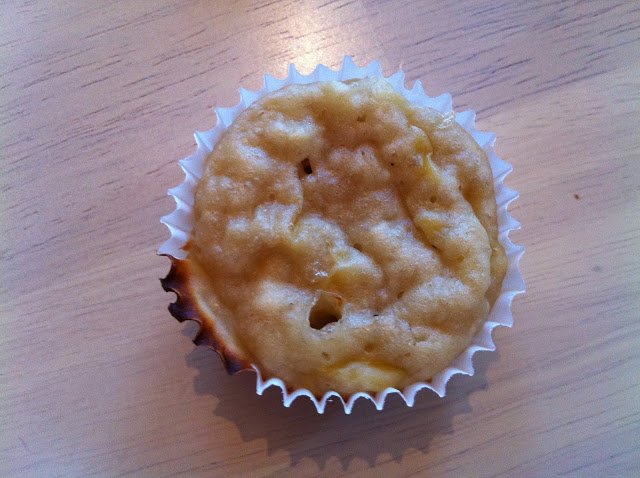 I eat so many of these during the day as a snack. 😛 Using no oil and butter in this recipe truly made this banana bread guilt-free! hehe
Here is my slightly modified recipe of Healthy Yogurt Banana Bread!
Ingredients:
1 1/2 cups all-purpose flour
1 1/4 mashed ripe bananas (roughly 2-3 bananas)
1/2 cup milk (1% or skim)
1/2 cup packed white sugar (use brown sugar for better colour)
1/2 cup yogurt (roughly one container)
few drops of oil (for oiling the sides of the pan if you don't have liners)
1 1/2 teaspoons baking powder
2 egg whites

1. Heat oven to 400°. Line muffin pans with liners or grease the bottom and sides with oil.
2. Mix dry ingredients (flour, sugar, baking powder) in a large bowl. 
3. Whisk together the wet ingredients (milk, yogurt, egg whites, and bananas) into another bowl.
4. Pour the whisked wet ingredients into the dry mixture and stir until just moistened and slightly 5. lumpy.
Do not over mix the batter.
6. Pour into muffin pans and bake for 16 minutes until inserted toothpick comes out cleanly.
That's it! Hope you enjoyed this healthy recipe, and..
Happy Eating!