Cattle Cafe- Burnaby Location = Disappointment
I was super craving noodles in soup today (my lovee!) so I asked Meta Knight to come with me to eat at Cattle Cafe in Burnaby.
This Cattle Cafe is located on the intersection of Nelson and Kingsway. The size of the restaurant is relatively smaller than the one in Richmond.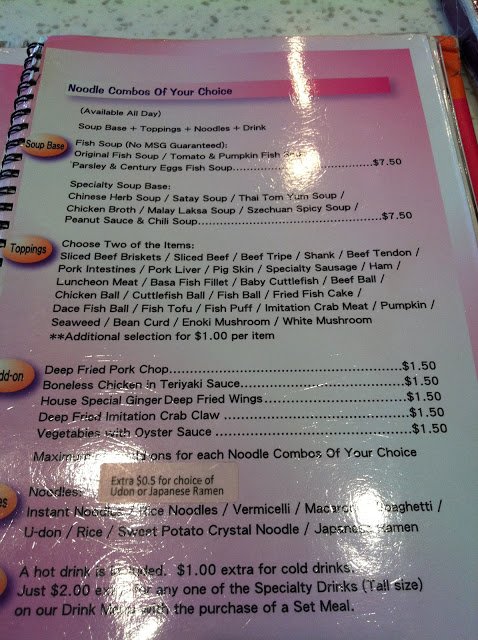 Meta Knight and I waited in line for about 20 minutes before we got a table. And this was at 2:30pm!!
I saw many people eating this dish called "Pork Chop in Cream Onion Bacon Demi-Glaze With Rice" and it looked super yummy. It is roughly $8.25 and it comes with two giant pork chops. Meta Knight wanted to get this but at the end decided against it.
We both ordered the Noodle Combos Of Your Choice ($7.50) and each noodle comes with a drink, as always. Cold drinks are a dollar extra. Meta Knight got the Lemon Iced Tea and it was ordinary. Nothing to rave about.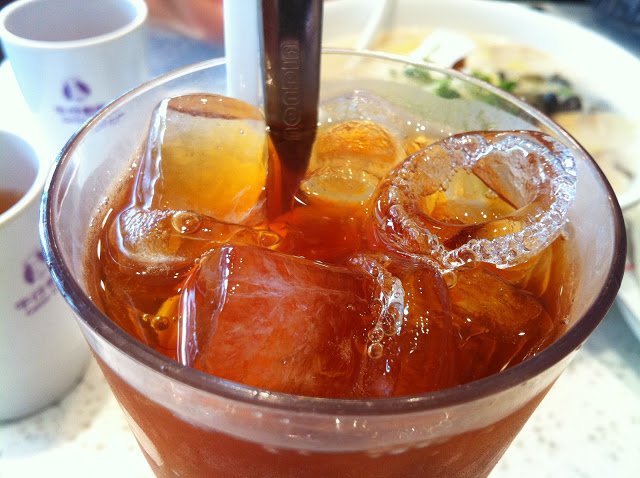 The ice cubes looked cool though!!
I ordered the Hot Milk Tea but barely drank any of it because I was already full from soup. Plus it wasn't that amazing.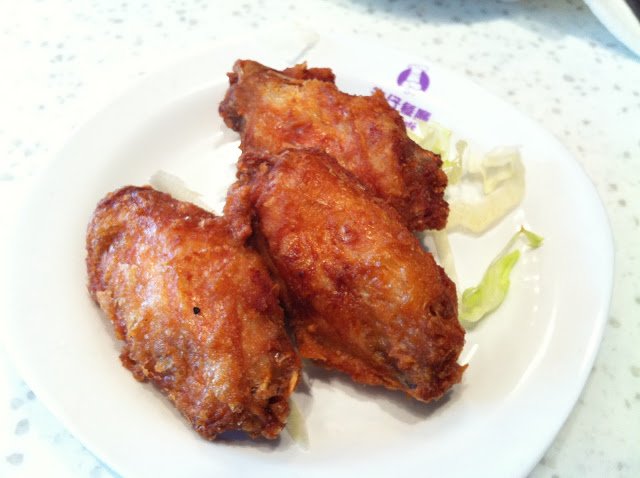 We ordered the House Special Ginger Deep Fried Wings as a side for $1.50 extra. The wings were crunchy and flavourful. Three wings for $1.50 is a pretty good deal so I would definitely recommend this.
Meta Knight chose
Satay Soup and Rice Noodles for the base
. For the two toppings, he ordered Fish Puffs and Beef Brisket.
His soup was amazingly flavourful but the fish puffs and beef brisket were just okay. However, it was significantly better compared to mine (which I will begin to rant about… now).
I ordered the Parsley and Century Eggs Fish soup and Rice Noodles as well. For the toppings, I chose Fish Puff and Specialty Sausage. Now.. spot with your little eye where the sausage is!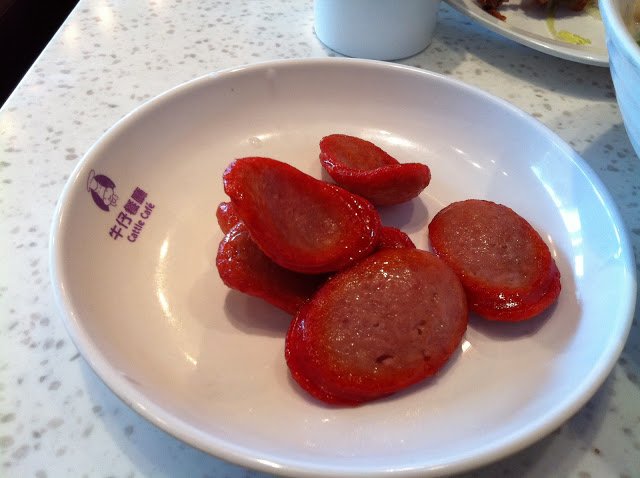 Hm..Here they are! They actually forgot my sausages =.= and I had to look around for a waiter to ask for them..
My soup was fairly disappointing as it was bland, watery, and flavourless.The fish puffs for some reason were very small, and didn't taste as good as the ones I've had in the past. On the other hand, the sausages were good and I liked the amount of century eggs in my soup. Regardless, I would call this a fail.
you will almost always have to wait about 15-30 minutes for a seat

inconsistent quality of food (Meta Knight's satay soup was good while mine was disappointing)

service is pretty much non-existent

decent parking area nearby (on weekdays)
Service Rating: 1.5/5
Food Rating: 3/5
Pricing: $
Overall Rating: 3/5
courtesy of https://www.eatingwithkirby.com/wp-content/uploads/2011/09/rr20pork20spec20saus.png