Alleluia Cafe- Oh Ex-Favourite HK Style Cafe, What Have You Become?!
Alleluia Cafe used to be my family's favourite Hong Kong Style Cafe. We used to eat here at least two to three times a week, or sometimes more O.O. We were sucked in by their large quantities, cheap prices, fast service, and average/good quality food.
However, ever since they raised their prices (by quite a bit in my opinion), we stopped going there because there were cheaper alternatives in Richmond. After yesterday's horrible experience at Alleluia, I don't know when I will ever go back again.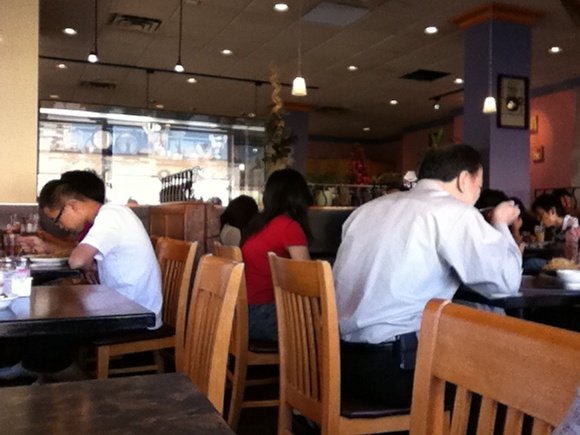 Let me first tell you, the main reason why I had such a horrible experience yesterday was because it took more than 15 minutes to flag down a waitress to take our order (I am not even exaggerating), and then another 20 minutes for the food to come. For a HK Style Cafe where fast service is key, this is completely unacceptable. If they hadn't served us tea in the beginning, I would have probably walked out.
I had the Iced Lemon Tea. The drink comes with the meal and you can get a free refill if you like. But I think you can only refill once because they mark it down on the bill.
Kirpa ordered the Milk Tea and it was pretty standard.
Kirpa ordered the Shredded Pork with Preserved Pickle w/Vermicelli (around $7.00). It may seem like they totally downsized their portions, but we actually ate a few bowls of this before I realized I forgot to take a picture. 😛 The dish was pretty good because all the flavours blended very well together. The preserved pickle gave the dish some crunchy texture against the soft vermicelli which was nice.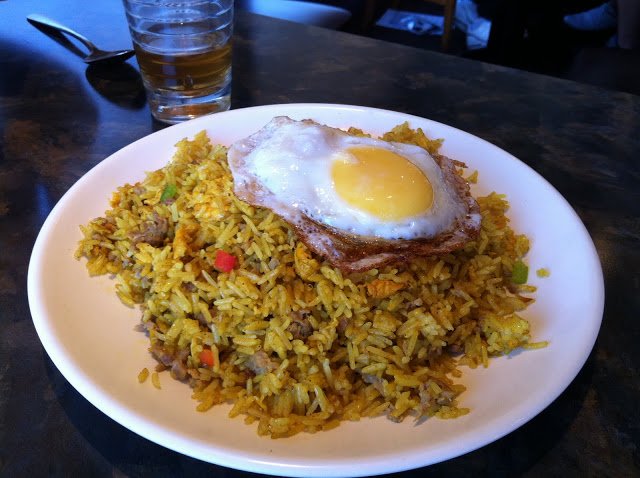 I ordered the Curry Minced Beef Fried Rice w/ Egg ($6.75). It looked pretty darn good I have to say, but sadly it didn't taste as good as it looked. The not-very-flavourful curry made the rice a bit dry so I wondered if they just sprinkled curry powder onto the fried rice and that's it. The fried egg was a nice touch though because I like mixing runny yolk into my rice.
Based on these reasons:
recently raised prices

you can get a free drink refill

average quality food

small parking area out front (takes forever to park sometimes)

this one experience of utterly horrible service (-1 point)
Overall Rating: 2/5
Happy Eating!