Yuu Japanese Tapas- Surprisingly Tasty Ramen
It wasn't until recently that I found out about this new Japanese Tapas place in Richmond. Dup recommended this place because he has been here a couple of times and he loves their katsu curry rice. So one day, Meta Knight, Dup, Cupcake, and I chose to come here for a fast dinner before going to the airport to pick up our friend, Pudding.
Yuu Japanese Tapas is located roughly in between Pearl Castle and the old G-Men. I wonder why they called it "Yuu"? There is Guu, and now there is Yuu… does anyone know if this "uu" business actually means anything?
The interior somehow feels like a hk cafe more than a tapas place. But I think it's only because I have been conditioned to think of a normal Japanese tapas place as a restaurant with dim lighting, wooden tables, and Japanese chefs yelling out "Irashaimase!" whenever I walk into the restaurant. 😛 Regardless, the atmosphere was still cozy and I love watching their TV because they always show Japanese cooking shows or weird Japanese eating competitions.


Meta Knight and I were not very hungry so we split the Traditional Japanese Ramen in
Dipping
House Sauce ($9.50) from their Seasonal Summer Menu.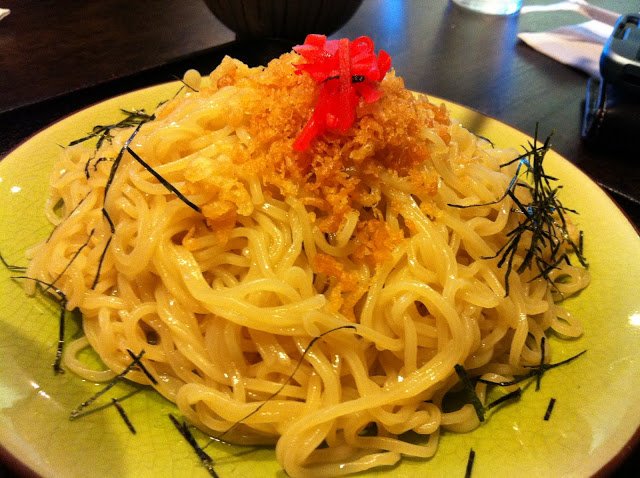 I was skeptical at first about their ramen abilities because I normally do not order ramen at restaurants that do not specialize in it (are you guys the same?). However, the ramen proved me quite wrong. It was very delicious and the texture of the ramen was perfect.
The dipping sauce that came with was a tiny bit spicy and a bit on the oilier side but had tremendous tonkotsu flavour. Overall, it was a great dish!
Dup ordered the Curry Pork Cutlet on Rice ($8.99). He literally gets this dish every time he comes here. I ordered this on my previous visit to Yuu and I liked it a lot.
Cupcake ordered the Chicken Rice with Teriyaki Sauce ($8.50). It comes with miso soup and three side dishes. Cupcake said it tasted good but that's it. He is a man of few words.


The serving size
at
Yuu is quite large for the price so this is a good place to have an inexpensive dinner.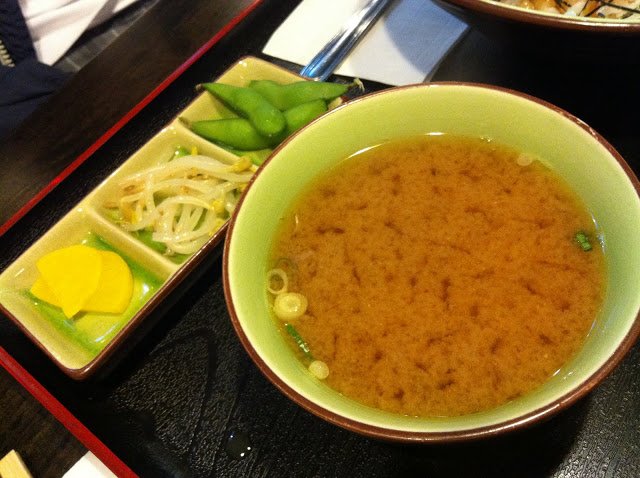 I had some of Cupcake's miso soup and it tasted just like regular miso soup so nothing fancy here.
All in all, Yuu is okay but it does have an interesting concept of serving Japanese tapas in a casual dining setting. It is completely different from Guu so it's worth a try if you like Japanese tapas.
Happy Eating!

<– true that
courtesy of http://www.worldsstrangest.com/wp-content/plugins/wp-o-matic/wscache23/a9e08_wasted-and-broke-ramen.jpg