Sushi Oyama – Awesome Sushi Rolls!
Meta Knight LOVES Oyama Sushi and we have visited this restaurant too many times to count. Oyama is located on Kingsway and it literally looks like a big house. I have heard some weird stories about the building's past, but I won't repeat it since I am not even sure if it is true or not. 😛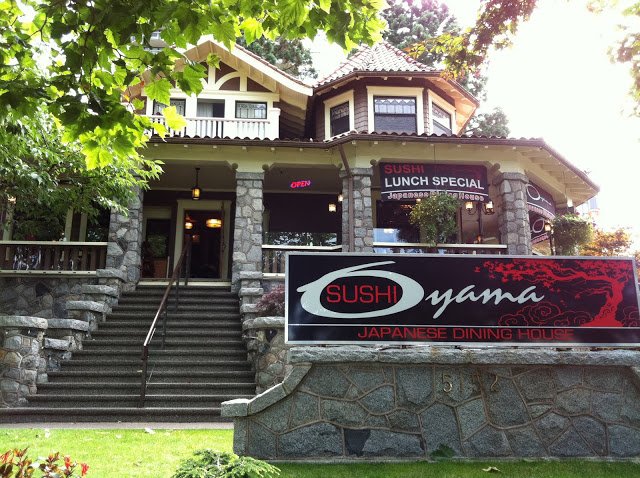 We find that this place provides the best quality sushi rolls for it's price. We know Bonzai and Samurai gives you bang for your buck, but these rolls here are way more spectacular for 'roughly' the same price.
Their specialty roll menu.. this is why we come here all the time. Meta Knight and I have tried almost every roll on the menu (although I never used to take photos of them! Oh well.. they will be in my revisit posts!) and none of the rolls have ever disappointed us. On this visit, Meta Knight wanted to specifically show me their new roll called Las Vegas Roll. I'll get to that later.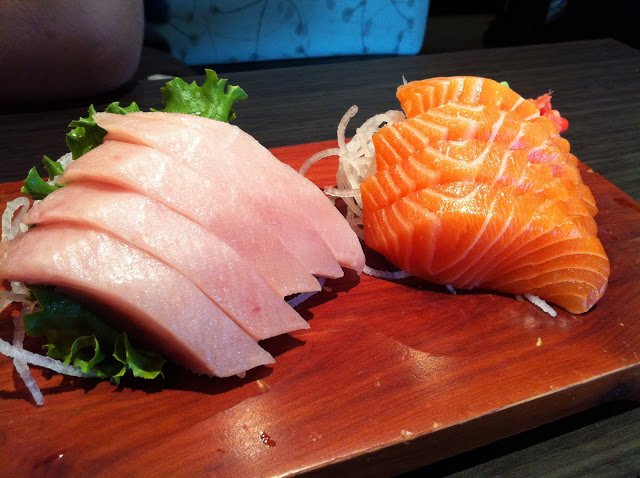 We started off with the Tuna and Salmon Sashimi 9 pcs ($8.50). The quality of the sashimi is always very fresh. The tuna especially, tastes different than the other frozen tuna sashimis in other lower quality Japanese restaurants.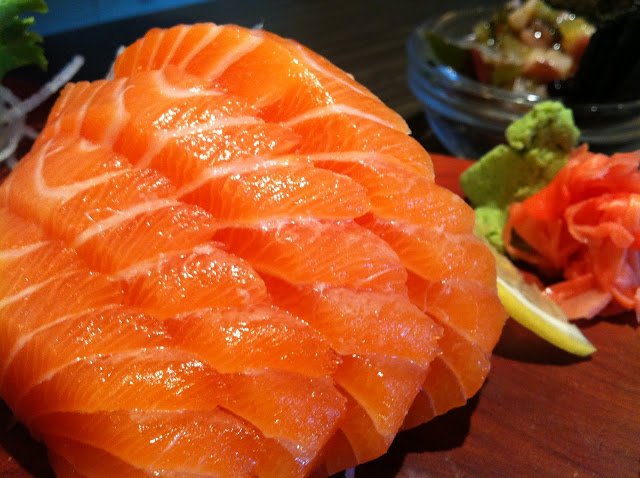 Just look at that marbling on the salmon! Yum! By the way, Meta Knight and I did notice that they recently increased their prices a little bit so that would be the only downside to this restaurant.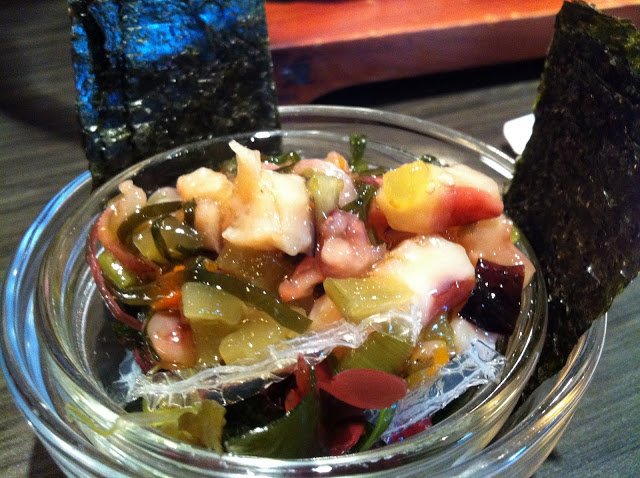 The Tako Wasabi ($3.90) was such a delicious appetizer! It had great wasabi flavour and had large chunks of octopus meat.
The Red Roll ($5.40) is one of Meta Knight's favourite sushi rolls. It is basically a chopped scallop roll with spicy tuna on top.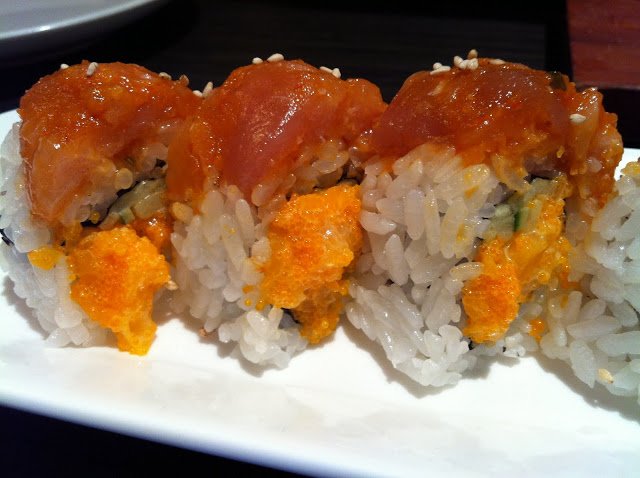 Even though the ingredients are quite simple, they somehow make it taste amazing. What I like in particular is that the chopped scallop is never bland and is always abundant with masago.
Introducing.. the Las Vegas Roll ($8.90)!! Oh my gosh, this has got to be one of my favourite rolls of all time. Meta Knight says eating this roll is like having a party in your mouth. So true. The Las Vegas Roll consists of raw salmon, cream cheese, and crab meat as the filling. Then it is deep fried and topped with masago, bonito flakes, mayo, and some type of teriyaki or awesome sauce. This roll was truly our indulgence for the day.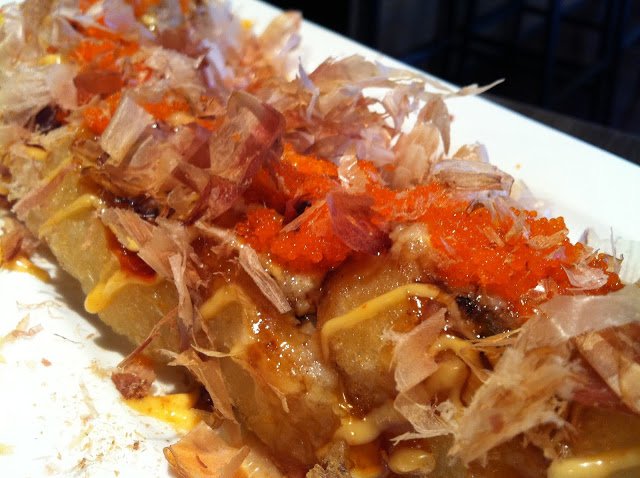 The cream cheese is soft and melty from being deep fried, and when you bite into it, it just explodes with flavour and binds all the salmon, mayo, rice, into one perfect combination. If you come to Oyama, get the Las Vegas Roll and see if you feel the party in your mouth! 😀
We love this restaurant and we encourage you guys to give it a try too! (although we secretly don't want to always wait for a table so actually.. don't try it!! hehe just kidding)
Overall Rating: 5/5
Happy Eating!