Little Monk Pretzels- Great Guilty Pleasure
Whenever I go to Metrotown, I always want to get pretzel balls from Little Monk Pretzels. There is something about soft pretzels that make you instantly hungry the moment you smell it. I love that it's warm, soft, and can be any flavour you like. I wish they sold them at SilverCity… 🙁 I would totally love a pretzel with my movies!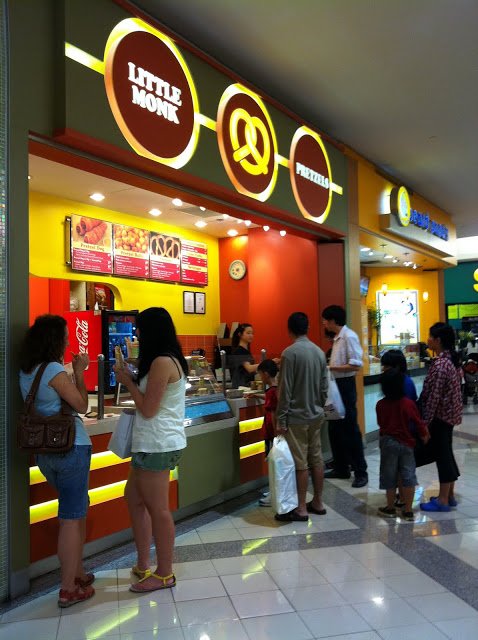 Little Monk Pretzels is located near Superstore and is next door to Beard Papas.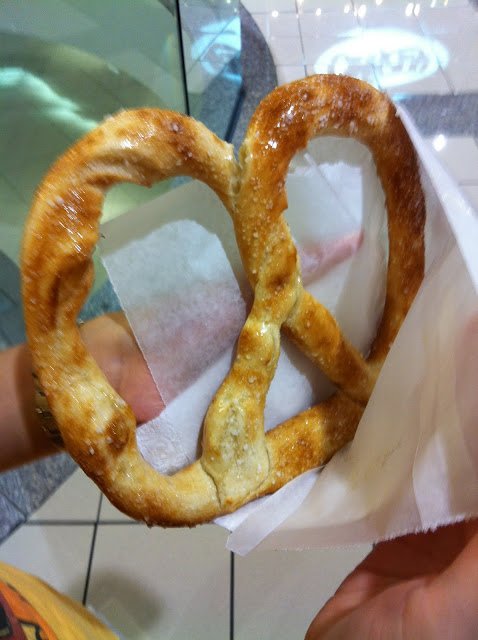 This is the super simple Classic Pretzel ($2.79). It is coated with butter and then sprinkled with coarse salt.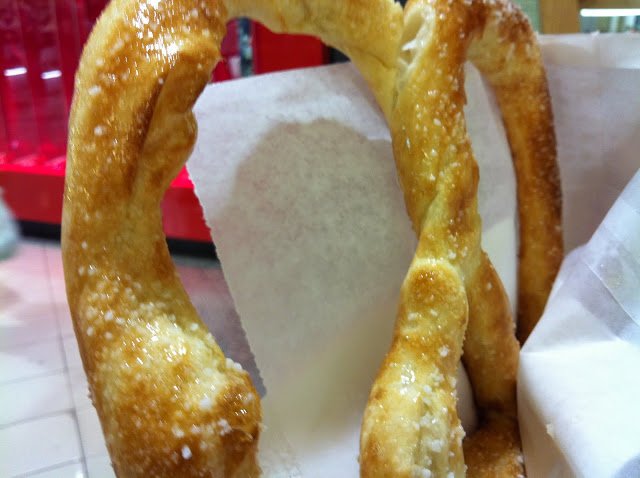 This pretzel was right out of the oven so it was super hot and fresh. It was very buttery and was sprinkled with a tad too much salt. If you want a healthy snack, this is not for you! 😛 I still prefer Auntie Anne's pretzels over this because their pretzels are thicker and they use less butter.