Kawawa Ramen- Broth and Noodles Need Work
Meta Knight and I have eaten at Kawawa Ramen on various occasions, mostly as an early dinner to a 7pm showing at Silvercity Metropolis (ya..we are movie buffs hehe). Our general consensus is that while this restaurant is far from the best ramen place in Vancouver, it is sufficient when you are craving ramen and not in the downtown area.
The storefront looks like this. It is attached to its sister restaurant called "Kawawa Japanese Restaurant" where they serve AYCE (all-you-can-eat) sushi.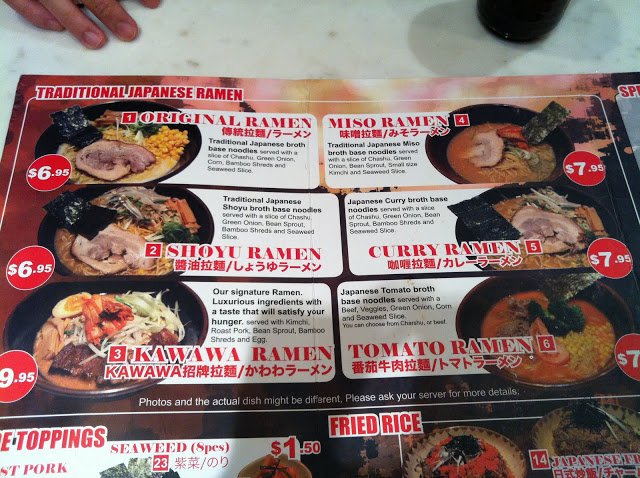 Their ramen ranges from $6.95- $9.95 and is priced similar to places such as G-men, Kintaro, Benkei Ramen. I'd say it's not bad assuming the quality of their food is the same. But sadly it isn't. Their signature item is called "Kawawa Ramen" and is served with kimchi, roasted pork, bean sprouts, bamboo sprouts, and half a hard boiled egg. Meta Knight has ordered it before and he quite likes it. But he doesn't like it enough to be $9.95.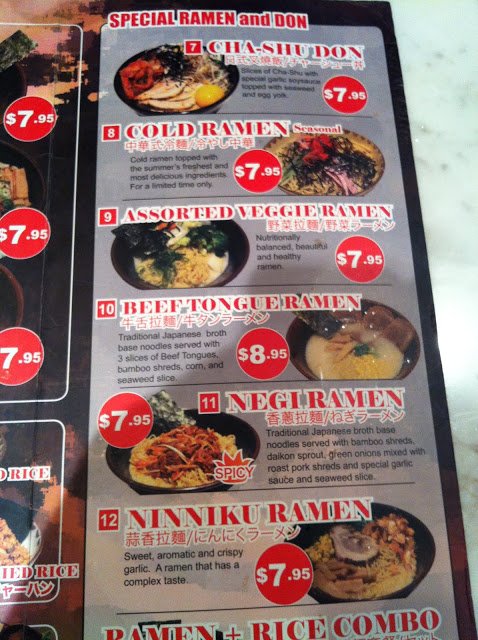 They have a section for special ramen and dons.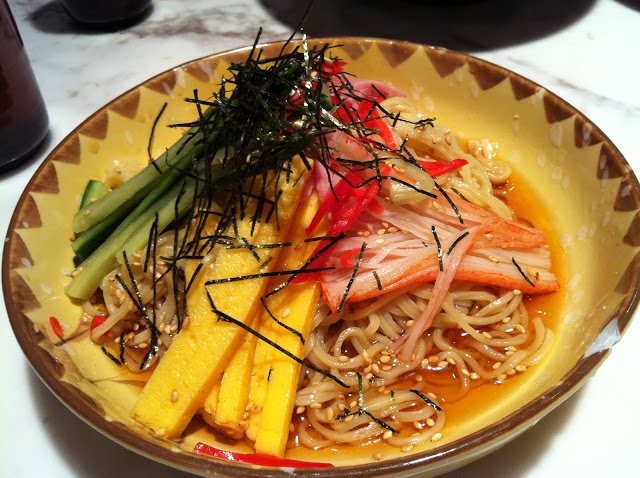 The seasonal Cold Ramen ($7.95) was actually pretty good and refreshing. The ramen is served with a cold soy citrus sauce and strips of tamago, cucumber, crab meat, and ham. One thing to note is that they do not make their own noodles (we saw them use noodles from a bag). Even though this isn't a deal breaker for me, I feel that if you are to specialize in ramen, you should make it from scratch.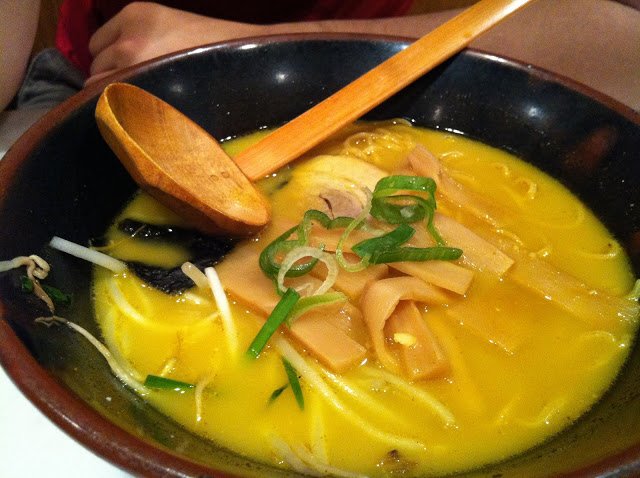 Meta Knight decided to be adventurous for the sake of my blog (aww :D)
and ordered the Curry Ramen. He didn't like it too much because the curry broth was very powdery. So much that when I tried it, the powdery clogged in my throat.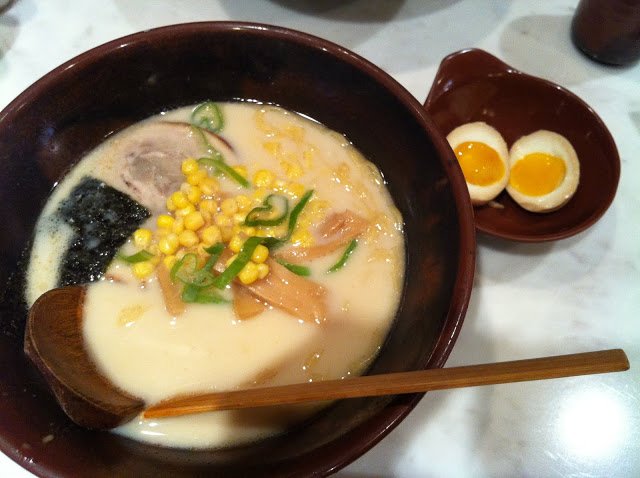 This is the very simple Original Ramen ($6.95). It comes with Cha Shu, corn, bamboo sprouts, and green onion. I also added an egg for a dollar.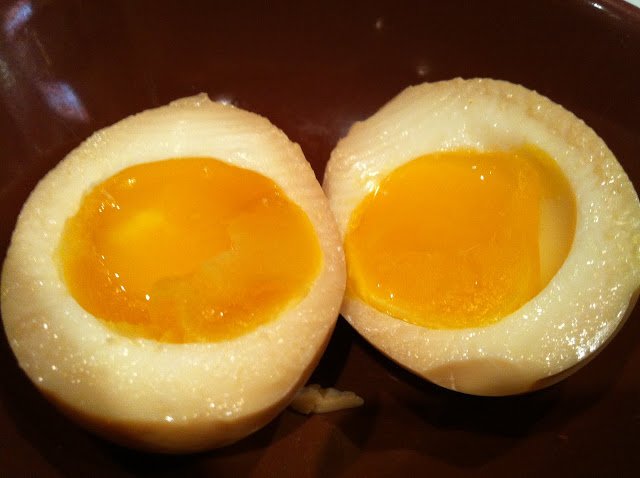 The egg yolk had perfect consistency and good flavour to it.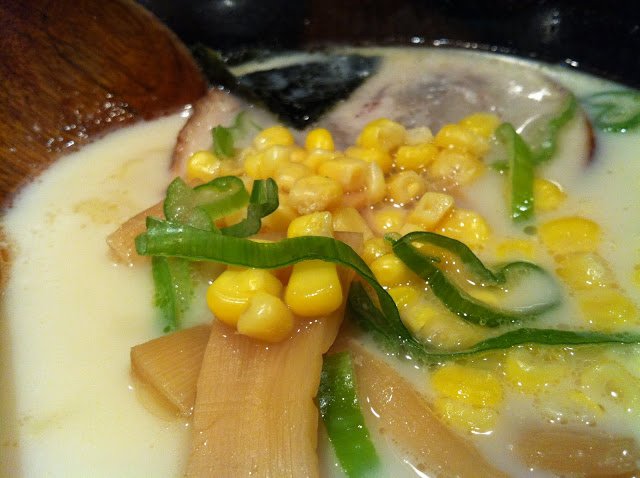 The broth was not rich in flavour and it lacked depth. It tasted quite similar to the broth I make from store bought frozen ramen. I make them all the time at home, so I would know. 😛 Don't get me wrong, the broth didn't taste bad by any means. It just isn't worth the money if you can get the same quality at home.
The Cha Shu had a good balance of fat and meat. Too bad they only give you one slice.
If you need to squeeze in a quick dinner before your movie at SilverCity, then Kawawa Ramen is not a bad choice. Otherwise, go somewhere else instead.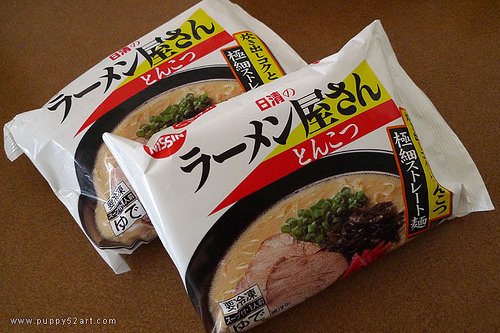 <– I eat this all the time! Yum!