Edaleen Dairy Store- Cheap Dairy Products
Yesterday, my family decided to go to Bellingham to do some grocery shopping and to walk around Bellis Fair mall. We took the "264St/Aldergrove-Bellingham Hwy/ BC-13 S" route to cross the border and came across Edaleen Dairy Store within 5 minutes of doing so. FYI, w
hen you smell manure, you're here 😛
Kirpa heard of this place from his friend and he was told they have amazingly cheap diary products and ice-cream.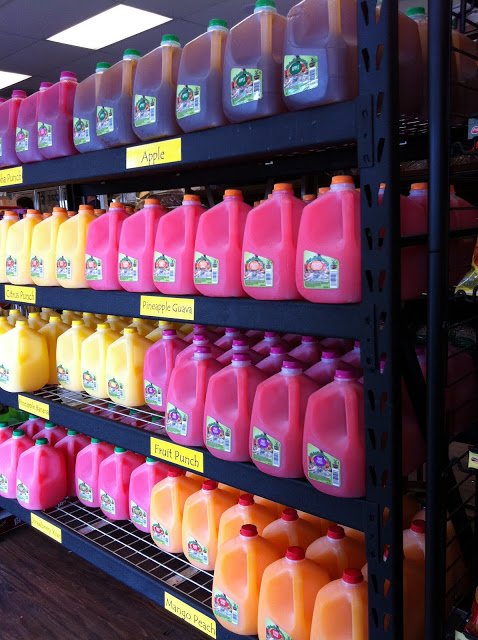 When we first walked in, we saw jugs and jugs of 4L juices in the front. I read the ingredient list and none of them seemed that healthy.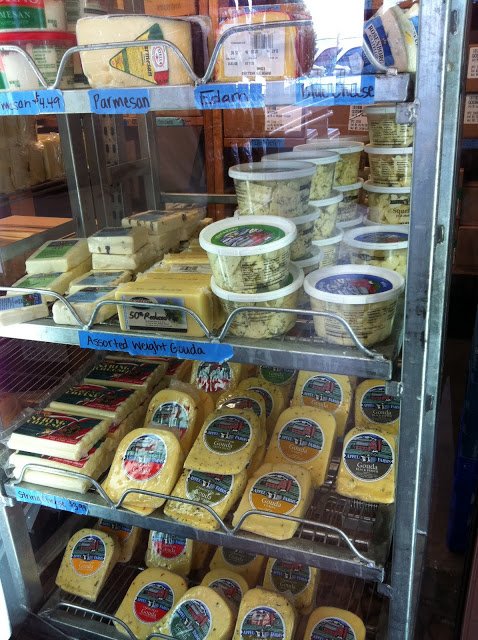 They have a selection of inexpensive cheeses. By the way, they sell bacon too for $2.50! We bought two packs but sadly, they weren't that great. It was 50% fat. But I guess you can't expect awesome quality for cheap bacon.
Their eggs are cheap too but I wonder why because their specialty is technically their cow farm. Maybe they have a chicken farm too?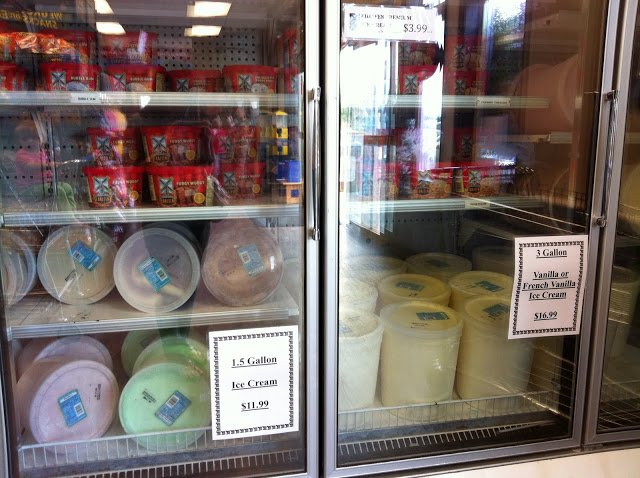 if you are hosting a ginormous BBQ and you need 3 gallons of ice-cream. Buy them here! 😛 I have never seen ice-cream sold in such large quantities before.
We specifically came here for their ice-cream so we had to try this.
Their ice-cream flavours include: Rocky Road, Chocolate Chip Mint, Coffee Almond Fudge, Tin Roof Sundae, Blueberry Cheesecake, White Chocolate Raspberry, Cappuccino Chip, Fudgy Wudgy, Bubblegum, and a few others I can't remember.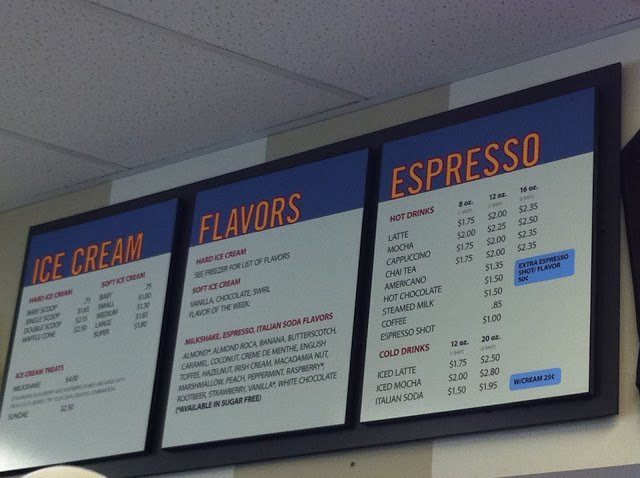 They serve hard ice-cream (previous picture) and soft ice-cream. Their prices are quite cheap. You will see what I mean in the next photo.
Does this look like an extra large cone to you? It does to me, but this is the second smallest serving! This is a Cappuccino Chip Single Scoop Cone ($1.65). Kirpa and I shared this because it was so massive. The Cappuccino flavour was a bit too subtle for us, but other than that, it was a pretty great ice-cream cone. Tasted very fresh as well.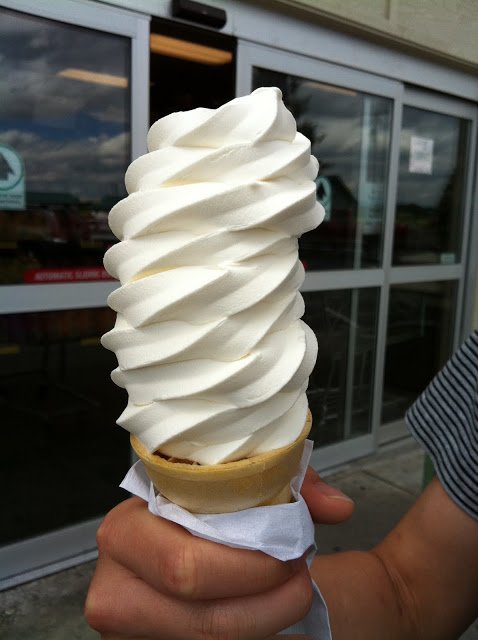 Kirbro got the Medium Soft Serve Vanilla Cone ($1.30). This looks creamier than the ones from McDonalds and he liked it a lot.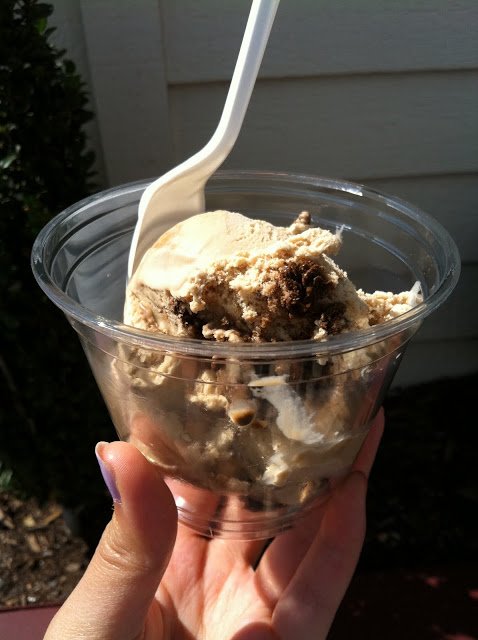 My mom, Kirma, wanted to try just a tiny bit so she ordered the Coffee Almond Fudge Baby Scoop in a cup ($0.75). She liked it a lot as well and did not mention that it was too sweet (her worry at the time).
All in all, this is an interesting place to check out when you are in the States.