Chen's Shanghai Kitchen- Great Salty Soy Milk
Since I have been craving Shanghai food recently, I asked a few friends of mine, FW and Pooh to join me at Chen's Shanghai Kitchen for a quick lunch (we actually ended up staying for 3 hrs..).
I've been to Chen's many times before with my family and friends but I wouldn't say they serve anything too special. I wonder why I always go back. I think it is because the prices are relatively cheaper than the other better Shanghainese restaurants around (ex. Shanghai River, Shanghai Wonderful).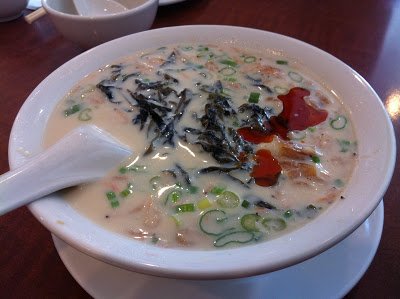 First up was was the Salty Soy Milk ($2.50). It was incredibly savory and flavourful and I love how they used so many ingredients to give the soy milk depth. The chili oil on top and the mini dried shrimp really made it fantastic. For $2.50, I'd get this time and time again.
Next up were the much craved Xiao Long Baos ($4.30)! It was served piping hot and each pork bun had ample amounts of soup waiting for you to slurp it up (my favouriteee way of eating it 😛). The skin was not as delicate and thin as I expected but it didn't discourage me from eating a lot of it.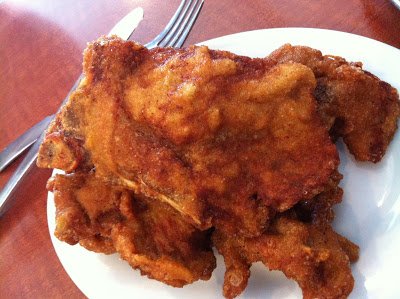 Because I love all things "noodle in soup" (and you'll probably hear this time and time again), I always attempt to order them at Asian restaurants. We picked the Pork Chop Noodles ($5.80). They were sadly just so-so. Nothing spectacular.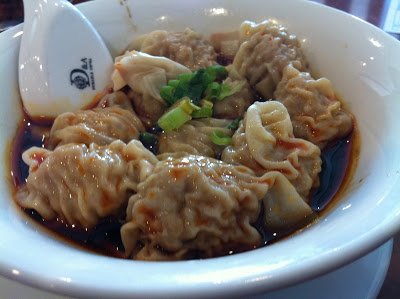 Yummm! These Wonton in Chili Sauce ($5.25) were delicious! It wasn't overly spicy, which is the way I like it. I believe they used a combination of chili oil, soy sauce and hoisin sauce. However, if you like this dish fire-breathing spicy and hot (because some other restaurants just serve the wontons in plain chili oil), then this one isn't for you.
I forgot to take a picture of our last item which was the "Deep Fried Sesame Covered" ($4.95). Yes, that is the English name of their dish… and I am also just as confused as you are. O.o Anyways, this dish consisted of a simple sesame crusted pastry served with a side of ground pork. You manually stuff the pork into the opening of the pastry and eat it like a sandwich. It was quite delicious!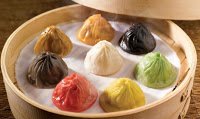 courtesy of mikeramblesaboutstuff.blogspot.com